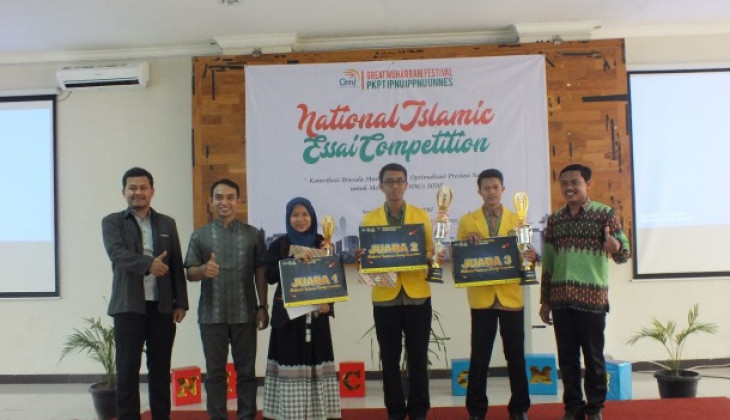 Students from Faculty of Economics and Business UGM, Wida Reza Hardiyanti became the first winner in the National Islamic Essay Competition Great Muharram Festival in Semarang.
This competition was held by Semarang State University in order to welcome the Muharram month. The event which was held from November 3 until 4, 2017 was attended by vocational and undergraduate Muslim students from many State and Private Universities in Indonesia.
The competition raised Contribution of Muslim Youths and Optimization of National Potential to Realize SDGs 2030 as its theme. Regarding the theme, Wida wrote an essay entitled Online Autodebite Retribution System using Ijarah Contract to Address the Stall Broker: Study Case at Sunday Morning Market UGM.
"The topic of this competition is regarding how to minimize grease money and reduce the conflict of interest between UGM and the traders in Sunday Morning UGM, said Wida who is a student of Economic Science study programme.
This topic is one of the parts of eight subthemes given by the committee. The other subthemes are education, technology, economics, tourism, social and cultures, agriculture, maritime, as well as politics and law.
Through her essay, Wida would like to contribute to finding solution for the issues regarding Sunday Morning UGM which often cause conflict.
"It can be a win-win solution for UGM and the traders at Sunday Morning UGM," said Wida.