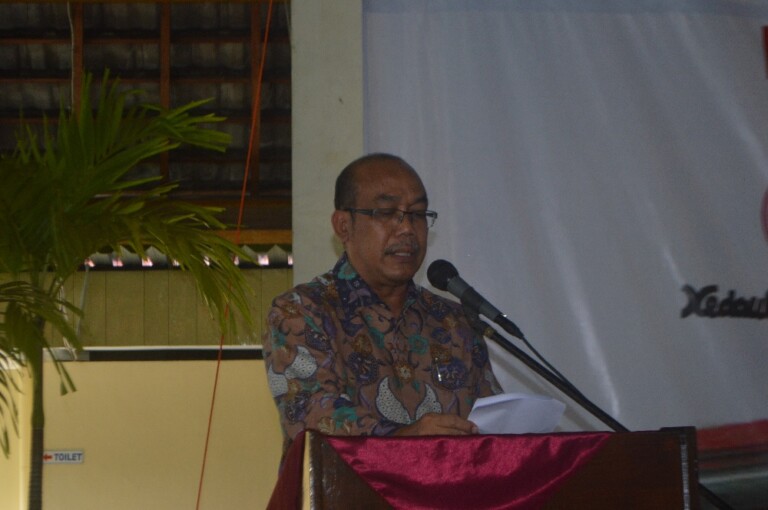 Alumni Association of Universitas Gadjah Mada (Kagama) Yogyakarta branch is expected to be able to contribute to the development of Yogyakarta areas.
"Members of Alumni Association of UGM have to support the development of the Province of Yogyakarta Special Region, among others by improving the quality of life of the society, alleviating poverty, and developing art and culture that support the specialty of Yogyakarta," said executives of the association of Yogyakarta branch, Haryadi Suyuti, in a speech delivered by Vice-Chairman of the Association, Toyo S. Dipo, on Wednesday (29/11) in Wisma Kagama Yogyakarta during a regional meeting of the Association.
Many types of programme have been made to encourage the regional development. Even so, evaluation needs to be done to see how far they can benefit the society.
"The quality of the program very much determines the quality of the organisation. Meanwhile, empowerment issue becomes the soul of programme of the Yogyakarta branch," he said.
Deputy Secretary General of Alumni Association, Ahmad Agus Setiawan Ph.D., representing Chairman Ganjar Pranowo, said Kagama association had to be actively engaged in disaster mitigation efforts as currently a number of regions in Indonesia are affected by disasters. Kagama was expected to form a synergy with other organisations to lighten the burden of the impacted people.
"Kagama works with UGM and others to help the people that are impacted by disasters. Hopefully in the future, Kagama would be able to give more benefits," he said.
Meanwhile, Governor of the Province of Yogyakarta Special Region, Sri Sultan HB X, represented by Regional Secretary, Gatot Saptadi, expressed the same hopes. The Yogyakarta branch was expected to give bigger benefits to the development of Yogyakarta and the general public.
"Hopefully, Kagama would fight for the people with its strength, together with the people to realise good education that is accessible by disadvantaged people," he said.