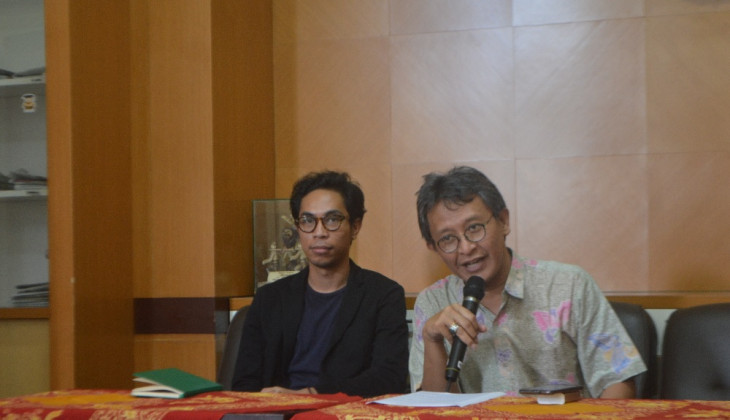 Center for Security and Peace Study Universitas Gadjah Mada will hold an international seminar entitled Comparative Peacebuilding in Asia: National Transitions from Ethnic Conflict and Authoritarianism from December 8 until 11, 2017 at Senate Hall UGM.
"This seminar is purposely held to reflect the transformation and contribution of democratization process in Asian countries for peace sustainability in Asian region in general and Indonesia in particular," said Head of Center for Security and Peace Study UGM, Dr. M. Najib Azca, to journalists during a press conference on Thursday (7/12) at UGM main office.
According to Najib, this seminar will become a forum for the development of peace study and resolution of conflicts in the Asian region. In addition, it also facilitates the knowledge and experience exchange among the stakeholders who are involved in the peace promotion. Moreover, it is expected to produce ideas for promoting the peace.
"This seminar is expected to provide policy recommendation for the Indonesian government and the community as well as the regional government," he added.
This seminar will present the Governor of National Security Agency, Lieutenant General (Ret.) Agus Widjojo as the main speaker. Agus Widjojo will present a keynote speech entitled Military Reform, Democratic Transition and National Reconciliation in Indonesia.
This seminar also invites several keynote speakers from academician, activist, as well as public figures who are being active in assisting the peace issue and conflict resolution both at domestic and regional level, including the Director of Asian Foundation, Sandra Hamid, the Governor of Aceh, Irwandi Yusuf, Prof. Aboud Syed Lingga from Institute of Bangasmoro, Terence Lee from National University of Singapore, and Imam Aziz, the founder of Syarikat Non-Governmental Organization.
This seminar is a part of the parallel seminars which are also held in the UK and Sri Lanka by collaborating with London School of Economics, University of York, and Australia National University.