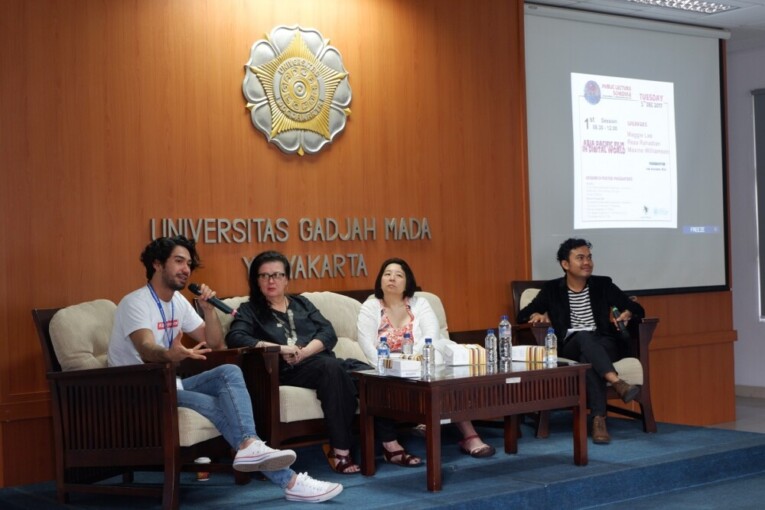 The tragedy of G30S/PKI or 30 September Movement coup d'etat happened 52 years ago, however, Indonesian community still cannot reconcile with the past.
"Currently, Indonesian community still lives in 1965, unable to move on from the past. All people who were involved in the tragedy of 1965 tend to survive with their own perspective," said the Governor of National Resilience Agency, Agus Widjojo, on Friday (8/12) during an International Seminar entitled Comparative Peace-Building in Asia at Senate Hall UGM.
In the speech which was read by Head of Leadership Division of the Agency, Maj. Gen. (Ret.) Albert Inkiriwang, Agus said Indonesian community has yet to be able to move on and reconcile with the past. This becomes an obstacle in realizing the reconciliation to solve human rights violation cases during the tragedy.
"Reconciling with the past is the main concept of the national reconciliation, particularly regarding the tragedy of 1965," he added.
The reconciliation's goal, according to Agus, is not to justify who is right and wrong or who are the perpetrators and the victims. However, the reconciliation is aimed to identify what is wrong with Indonesia as a nation.
Agus said the effort to look for the truth plays an important role in the national reconciliation. Despite becoming a quite difficult phase, this step has to be taken because the community can learn from the mistakes done in the past.
"Looking for what is wrong, taking lessons from what had happened, and what has to be improved to prevent the same tragedy from happening in the next generation," said Agus.