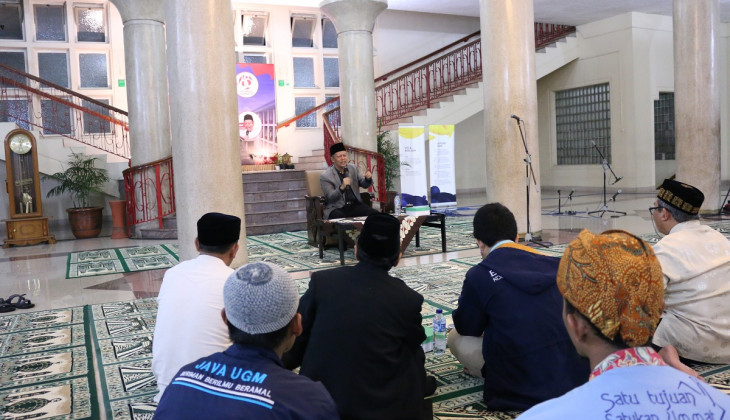 Many events have already been and will be organised to celebrate the 68th anniversary of Universitas Gadjah Mada. One of those was prayer gathering themed Contribution from UGM for the Country and State, presenting Prof. Dr. Yunahar Ilyas as speaker. The event on Sunday (10/12) evening in the Balairung UGM was attended by tens of students, lecturers, and staff from UGM.
In his speech, Yunahar said religious tolerance was about to respect each other. Yunahar added Islam guarantees religious freedom since the start and until now there is no compulsion in religion.
"This matter cannot be made just as a slogan but should be proven in history," said Yunahar.
He also said that wars in Islam were not just to defend oneself but also to ensure religious freedom. Yunahar added not just Islam but also all religions should not be desecrated.
"All has to respect each other. That is the true essence of tolerance," he said.