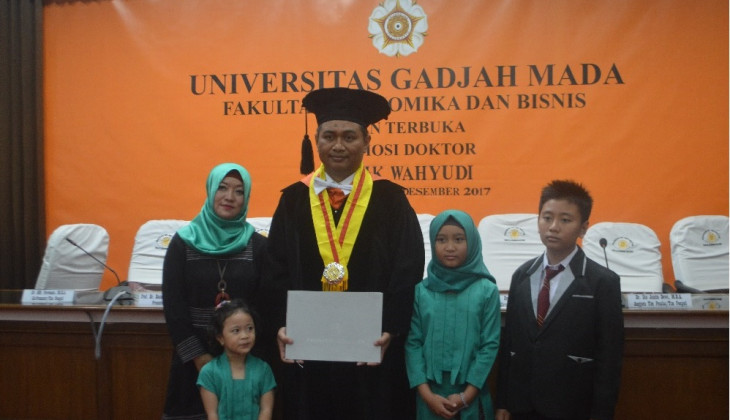 A lecturer at Department of Management, Faculty of Economics and Business Universitas Sebelas Maret, Lilik Wahyudi, succeeded to earn a doctoral degree in management from Universitas Gadjah Mada.
Lilik earned the doctoral degree after defending his dissertation entitled the Development Process of Consumer Ritual of Photography Community in an open examination for Doctoral Program which was held on Wednesday (13/12) at Faculty of Economics and Business UGM.
Based on his research which was done towards online photography consumer community in Indonesia, there are five phases that will be experienced by the community to become a community with a settled ritual. Those phases are communication introduction, community development, ritual construction, ritual development, as well as ritual establishment.
"The practice of community's ritual will become settled once each community can pass every phase because not all communities are able to reach the establishment phase," said Lilik.
Another interesting finding is the role of the key people. According to Lilik, there are three key people in the ritual practice of photography community consumers, they are legitimator, entrepreneur, and sponsor.
"The role of the key people does not have to be attached to one person, but someone can also play multiple key roles," he added.