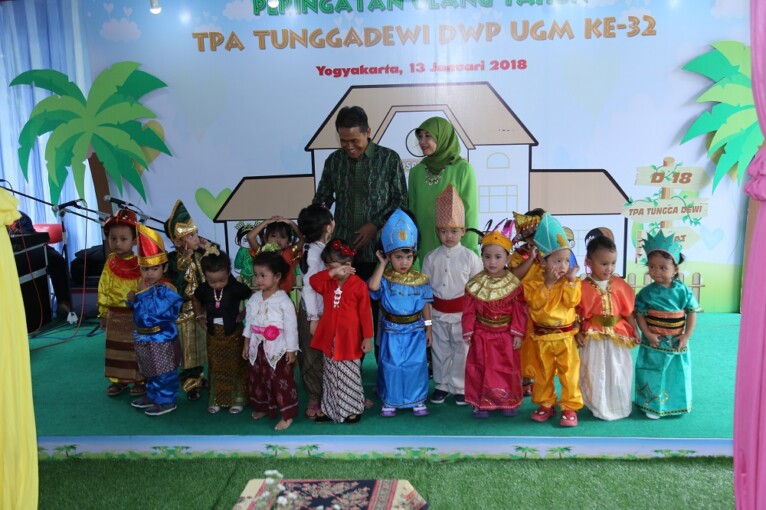 Faculty of Social and Political Sciences UGM launched a creative room for its students, fresh graduates, as well as innovators to develop socio-entrepreneurship in an ecosystem which is named as Creative Hub (C-Hub).
The ecosystem is purposely made to encourage the birth of creative ideas which will be transformed into a socio-entrepreneur business and startup, making a creative learning environment and presenting a new learning design for the students in order to facilitate the birth of innovative and applicative innovative models.
"The world is changing, thus the professional demand in the future will also be different from today. Therefore, our educational model has to be different, too, we have to be creative in order to prepare our students in the future," said Dean of Faculty of Social and Political Sciences UGM, Dr. Erwan Agus Purwanto, during the launching of C-Hub on Wednesday (17/1) at Digilib Cafe at the Faculty.
Erwan said the current students will face a big challenge in finding a job after graduation because the current jobs may vanish due to the advance of technology development. In this condition, the university plays an important role in equipping the students with relevant skills.
"President Joko Widodo has said for many times that universities in Indonesia have to change in order to respond to the reality, however, it seems there is no a serious response being made until today. Therefore, the President gave a high appreciation when we launched this C-Hub," said Erwan.
According to Erwan, different from other entrepreneurship development centers, C-Hub not only teaches the young generation on how to build a business but also how to give contributions to the community through a fast and smart digital technology utilization.
"C-Hub not only produces entrepreneurs, but also a community leader who is able to solve his own problem and others, both using the latest technology and the latest point of view," he added.
The same statement was also delivered by Vice Dean of Academic and Student Affairs of the faculty, Dr. Wawan Mas'udi. The curriculum and programs in C-hub, according to Wawan, are designed to stimulate the young generation to be able to address social issues.
"Our focus is addressing social issues. The young generation is expected to not only complain but also become part of the problem solvers," said Wawan.
In the Creative Hub's ecosystem, the university encourages the birth of creative ideas and transforms it into a socio-entrepreneur business and startup. The forms of support which are provided include mentorship, logistical support, network, socio-entrepreneur innovation, and investment.
The five programs are arranged in a project-based curriculum which orientates to create an innovative social problem solving as well as potential to create business beneficiaries based on curriculum that will be adjusted to the needs of each socio-entrepreneurship.
The real form of the creative hub is realized in a co-working space that has been established at Faculty of Social and Political Sciences UGM, which is Digilib Cafe. It was visited by President Joko Widodo on December 19, 2017. In the near future, we will hold activities that will encourage a creative ecosystem that has social impacts.