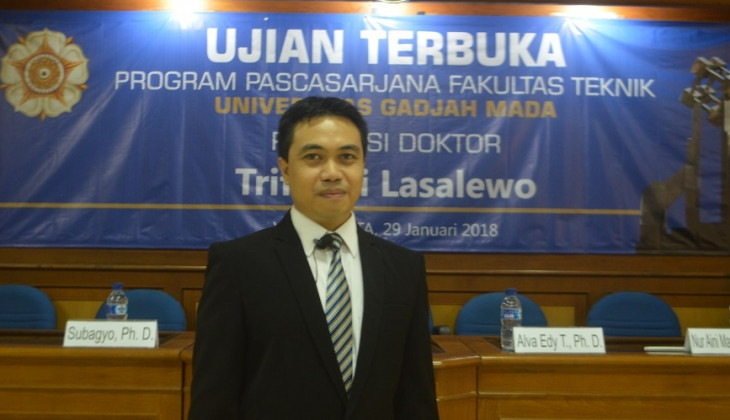 Management and organizational characteristics influence the success of a product in the market.
This was concluded based on the study conducted by Trifandi Lasalewo, a lecturer at Industrial Engineering, Faculty of Engineering, Universitas Gorontalo, during an open examination for his Doctoral Programme which was held at Faculty of Engineering UGM on Monday (19/1). On the occasion, Trifandi defended his dissertation which studies the aspects which have a positive correlation to the success of the product.
By conducting research toward as many as 255 small and medium industries in Special Region of Yogyakarta, Central Java, and West Java, the result shows the product and market characteristics are also proven to have a positive correlation or positive impacts toward the success.
Another finding shows the management and organizational characteristics also contribute to the knowledge sharing activity. This knowledge sharing activity will encourage innovation in the industries which will form a typical product characteristic.
"The typical product characteristic will affect the success of the product," said Trifandi.