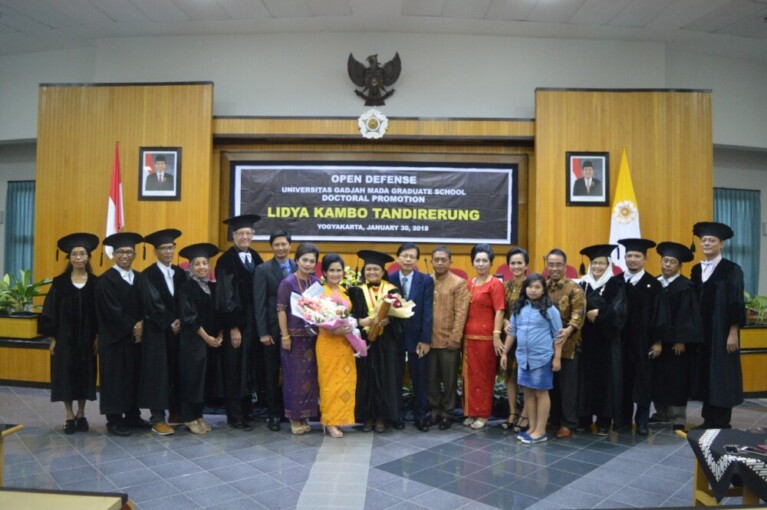 Rector UGM, Prof.Ir. Panut Mulyono, M.Eng., D.Eng., has asked all alumni to form synergies and build the nation.
This was said by the Rector in a gathering with UGM alumni in West Papua Province raising theme Building Synergy between UGM, Local Government and Private Sector in Swiss-Bel Hotel, Sorong, on Saturday (3/2).
"UGM alumni are expected to build synergy with the university and with other organisations so that the achievement of national welfare can be expedited," he said.
The Rector said UGM has topped Indonesia's ranking of universities and at 402nd in the world. This was thanks to the role of alumni that had given suggestions to the implementation of education, research, and community service.
UGM has thousands of alumni across Indonesia and abroad. In this event, The Rector supported the alumni in West Papua to establish a local branch of UGM alumni association that can help communication between the alumni and UGM, hence accelerating the province's development.
Regent of Tambrau, Gabriel Asem, S.E., M.Si., representing the alumni appreciated the visit by UGM to the province. This was expected to form synergies between UGM, regional governments and private sector to build human resource there.
Gabriel said there were limited human resources in West Papua, thus capacity enhancement was needed there.
"There needs to be the spirit of dedication of each of the alumni in order to help Papua make progress. Hopefully, the establishment of alumni association here would serve as a media for information sharing between the alumni, UGM, and the regional government," he said.
Head of Government Bureau of West Papua, Dr. Baesara Wael, who represented Governor of the Province, Dominggus Mandacan, expressed hopes that UGM would contribute in human resource capacity enhancement as well as research collaboration and regional development.