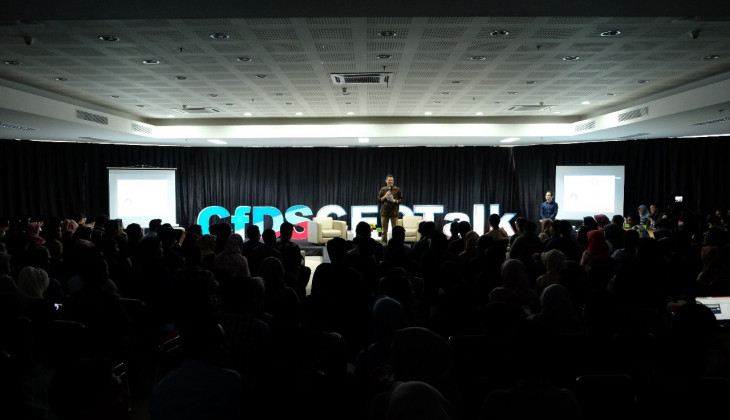 Center for Digital Society (CfDS) Faculty of Social and Political Sciences UGM is listed in the nomination of World Summit on Information Society (WSIS) Prize 2018.
WSIS Prize 2018 is an annual awarding programme which is held by International Telecommunication Union (ITU) which is an institution under the control of United Nations. This event has been held since 2012 which aims to deliver appreciation towards individual, non-governmental organization, regional/national/international organization, private institution, and governmental institution that have given contributions toward community development based on utilization of information and communication technology in order to achieve the Sustainable Development Goals (SDG) in 2030.
This year, CfDS succeeded to be chosen as one of the nominees in WSIS Prize 2018 in 18 categories together with other 16 initiatives from Indonesia.
"CfDS brings an initiative entitled Knowledge Building toward Indonesian Digital Society. This is in line with CfDS mission as the center for digital study in UGM whose main focus is establishing digital community in Indonesia through various activities, including research, training, seminar, as well as public events.
Fahreza said currently, the WSIS Prize 2018 is holding an open voting for public until February 18, 2018. Therefore, Fahreza invites Indonesian community to vote for CfDS to obtain the award of WSIS Prize 2018. The voting can be done by visiting bit.ly/voteforcfds.
"We hope the Indonesian community can give their vote so as to make a bigger opportunity for CfDS UGM and the other initiatives from Indonesia, thus we can make Indonesia proud in WSIS Prize 2018," said Fahreza.