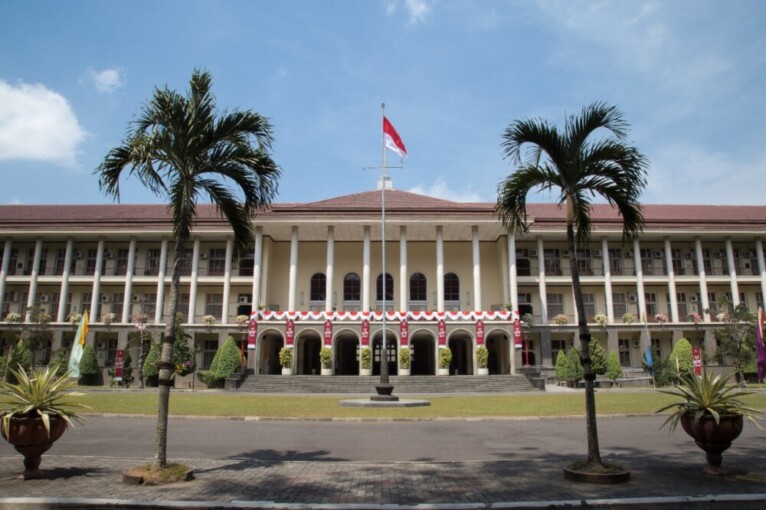 Universitas Gadjah Mada and Komatsu Ltd have enhanced cooperation in the development and utilisation of heavy equipment for construction and mining. The cooperation will be realised into joint research, general lecture, technical consultation, training for young lecturers in Komatsu Japan, and student apprenticeship as well as scholarships. This emerged in the Annual Meeting between UGM and Komatsu Ltd in the multimedia room of UGM Main Office on Monday (12/2).
Vice-Rector for Cooperation and Alumni, Dr. Paripurna Sugarda, said the cooperation between the two parties would encourage development process in Indonesia. "Particularly in economy,"' said Paripurna.
Komatsu is known as Japanese multinational company that produces construction, mining, and military equipment. The Vice-Rector expected Komatsu to encourage human resource enhancement in Indonesia through research and apprenticeship. "We also hope many of our graduates would be recruited," he said.
Representatives from Komatsu directors, Kawamura, said the cooperation with UGM and several universities in Indonesia was a strategy for Komatsu to expand their business range. "The cooperation we do would give benefits to both parties," he said.
The research to be done jointly is utilisation of information technology and communication in construction heavy equipment and mining equipment as well as waste energy research.
Kawamura added Komatsu also established cooperation with other industry players and research agencies. Until today, the corporation has a total of US$24 billion in assets.