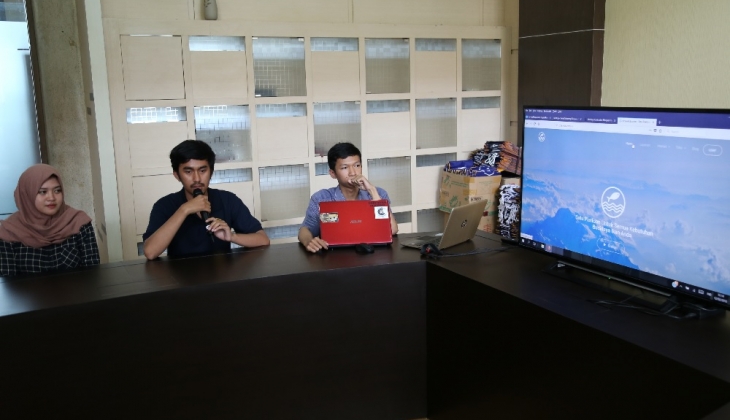 Students of Universitas Gadjah Mada (UGM) have developed kolamkita.com platform to increase fresh water fish production.
The platform using aquaculture technology developed by Kharirotul Suhaila and Rasyidin Caniago from Fisheries Department as well as Sahala Wahyu Wardana and Ema Nur Afifah from Electronics and Instrumentation Department, have succeeded to earn two awards in the Thailand Inventor's Day from 2-6 February 2016, held in Thailand.
Meanwhile, in the Bangkok International Intellectual Property, Invention, Innovation, and Technology Exposition they earned gold medal and special award from Poland.
Suhaila said the kolamkita.com stemmed from the concerns that local farmers often found problems in fish cultivation due their lack of knowledge as well as marketing problems.
In a press conference at UGM Public Relations office on Monday (12/2), Sahala said kolamkita.com has three main services, firstly, giving information of fish culture and marketing. Through this platform, society would be able to get valid and updated information such as pond construction, fish breeding, and others.
Secondly, it provides fish cultivation package, even pond construction using recent technology, which is aeration booster for catfish and gourami fish.
"We provide pond construction services using booster system that can be developed in small area but can accomodate more fish. It also allows waste disposal and water change through central drains," he said.
"Currently, kolamkita.com is planned to be released in mid-2018," he added.