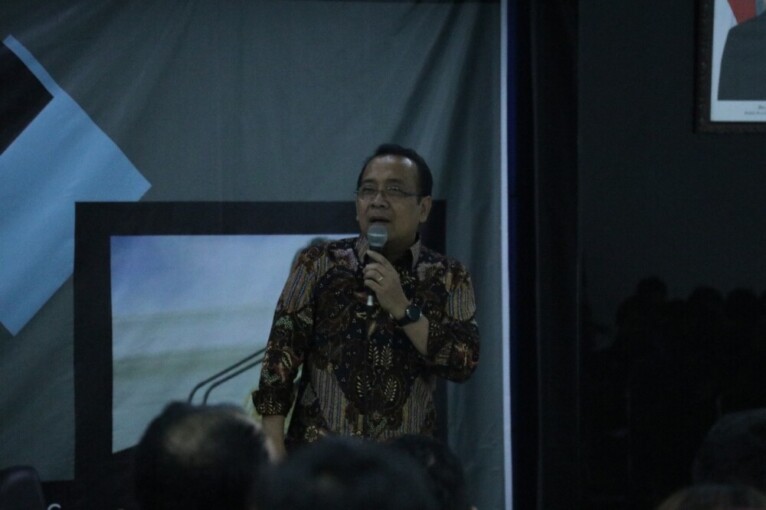 State Secretary, Pratikno, said that technology development had to be done by maintaining ethical aspects.
This was said when delivering a general lecture to Engineering students of Universitas Gadjah Mada (UGM) on Friday (23/2) at Faculty of Engineering UGM.
"When you learn engineering, there are other issues attached to it, such as ethics, morality, and social issue. Indeed, technology has run very swiftly, but there is ethical responsibility that we have to anticipate against," said Minister Pratikno.
He said industrial revolution 4.0 had created disruptions in many aspects of lives of society. One that has developed well is the 3D printer innovation. Not only it can print things such as furniture, clothing, and human organs using active cells, it can also print plastic weapons that are undetected by metal detector, which may cause concerns that such innovations can be misused by people to commit a crime. He named this matter as paradox in technology.
"In technology, there is a paradox. On one side there are many benefits to arise, but there are also risks that have to be managed, too," he said.
Therefore, he asked the engineering students to equip themselves with noble characters and good work ethics so they may be able to produce good innovations as well.
The lecture was organised by Electrical Engineering and Information Technology Department as a means to respond to global change when interaction between disciplines is getting stronger.
"Higher education institutions have to follow the industrial demands so we need to prepare our graduates with required competence," said
Chairman of the Department, Sarjiya, S.T., M.T., Ph.D., adding that the students also need broad insight because engineering cannot stand on its own but to collaborate with other disciplines, He explained apart from necessary competence, the students had been trained by academics as well as practitioners in public areas, law, entrepreneurship, etc, so that the students could help contribute to problem solving among society.