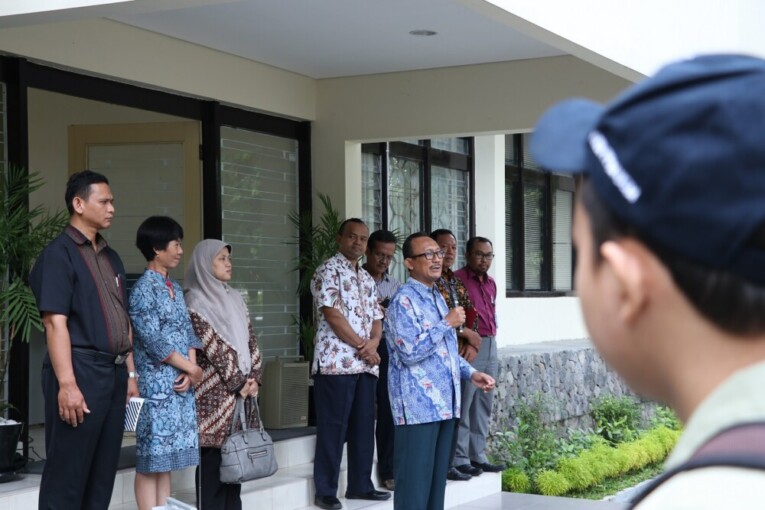 One of film productions made by Indonesian citizens, Tengkorak (the Skulls), has been nominated for Best Film in science fiction, fantasy and thriller category during the Cinequest film festival held in San Jose, California, U.S.A. On 1 March 2018, the film had its World Premiere during the event and it was screened on 1, 2, 3 and later 9 March 2018.
Dean of UGM Vocational School, Dr. Wikan Sakarinto, who is also executive producer of the film said the first showing had been positively welcomed by the American public. "It's safe to say that this is the first world premiere of Tengkorak for the world audience," Wikan said in a written statement sent to journalist on Sunday (4/3).
After the screening, said Wikan, the Q&A session ran dynamically with many questions coming from the audience and film analysts. "Of the questions and comments from the audience, they averagely very much appreciated the boldness in the theme option which was implemented excellently.
What was interesting in the discussion was the reactions of the audience which seemed to have misinterpreted some wording in the film which was actually typically Yogyakarta, but this seemed to have made the film seen as a Hard SciFi. "Tengkorak film has made the audience think and entertained by the plot of the film that is very SciFi," he said.
One of the audience, Roxanne, said Wikan, commented that the film was, "Excellent and wonderfully done". A movie buff who is also a scientist underlined the courage of the film director to present a female figure as the leading role who acts as a scientists and a president.
Cinequest is a festival for Mavericks or pioneers in film industry. Tengkorak has been nominated because this is the first long independent film that is produced by a country that has rarely done sci-fi genre in international films festivals.
Attending the world premiere were also Yusron Fuadi, director, Eka Nusa Pertiwi, leading actress, and Anindita Surya Laksmi, producer, animator & special effect. The Tengkorak film by the lecturers and students of UGM Vocational School became the only Indonesian representative in the Cinequest festival.