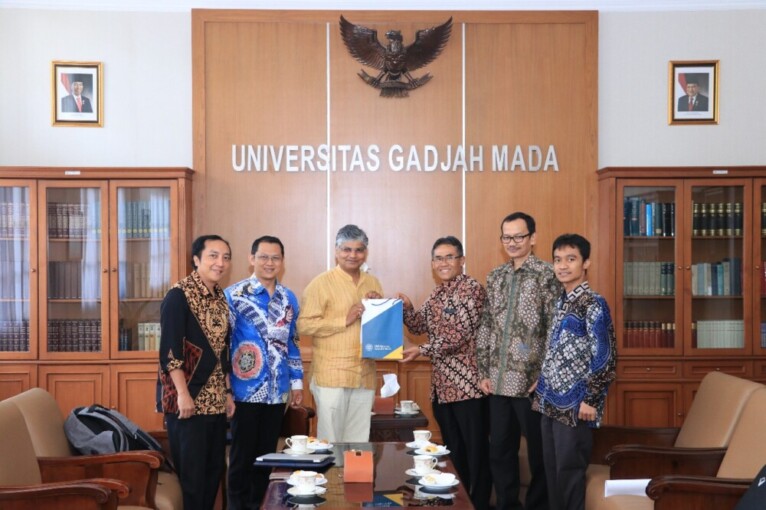 Universitas Gadjah Mada in collaboration with the People's Consultative Assembly (MPR) hosted a Focus Group Discussion themed Finding Identity Resources of Nation's Political Culture.
Attending the event were representatives from the MPR's studies unit (Lemkaji), Dr. Ahmad Farhan Hamid, M.S., Agung Jelantik Sanjaya, Yusyus Kuswandana, S.H. M.Si., Ir. Memed Sosiawan, M.E., and Drs. Lalu Soedarmadi, MPIA. The event on Saturday (10/3) in Yogyakarta presented resource persons from UGM, Prof. Dr. Kaelan, M.S. (philosophy professor), Prof. Dr. Suhartono (history professor), and Prof. Dr. Dr. Sutaryo, Sp. A (K) (medical professor).
In his remarks, Ahmad said Lemkaji was an institution that studied state administration system, becoming the lab for giving input, consideration, and suggestion to the leadership of the MPR. He explained studies on culture and political culture had been long deliberated by the MPR. He saw that cultural norms need to be included in the constitution because it relates closely to civilisation building.
"The Indonesian nation has the ideology of Pancasila which has the genuine values as explored by the founding fathers from the culture inherent in the people of Indonesia," said Ahmad.
Ahmad continued that target to achieve from acculturation was the birth of a suitable political, economic, and social culture.
"We hope this forum would serve as the media for sharing ideas between Lemkaji and academics in order that we can formulate ideas on the characters and contents of the nation to build future Indonesian civilisation," he said.
Rector of UGM, Prof. Ir. Panut Mulyono, M.Eng., D.Eng., said the meeting between Lemkaji and UGM could consolidate thoughts to explore the country's identity resources of political culture. This was important to do because of the very disruptive developments of technology and information exchange currently. This would also help push all components to guard the state elements in order that they can uphold the country's national value and culture.
"Such values need to be studied, explored,and socialised continuously to guard the state from foreign cultures that are not in line with the country's values," he said.