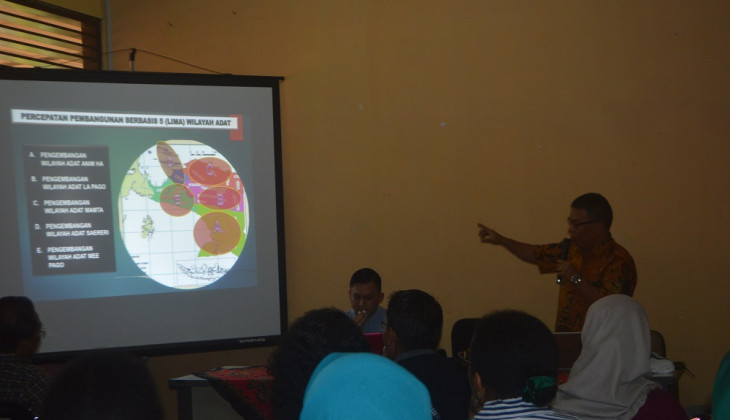 Dependence on Papua mining sector needs to be decreased. This was said by Julius Asy Mollet, Ph.D., economist from Universitas Cenderawasih, in a discussion themed Papua Up-date: Socio-Economic Development Perspective at UGM Centre for Security and Peace on Wednesday (14/3).
According to Julius, the performance of economic sector needs to be maximised to reduce the dependence on Papua's mining sector.
"Dependence of mining sector needs to be reduced, starting to consider the agricultural sector," he said.
In Julius' opinion, mining had to be removed from development policy because it had not given positive impacts on Papua, even triggered conflicts with local communities.
Julius expressed the importance to ensure customary society's participation in the economy. Affirmative ways that create disincentives between the customary society has to be avoided.
He further touched upon the issue of building and improving infrastructure in Papua to ensure connectivity between Papuan regions and other provinces. In addition, poverty alleviation needs to be done.
"Education is also Papua's main problem," he added.
Julius said Papuan community had no good access to education. At least 50 percent of the people have not finished basic education.
That is why it needs more efforts to improve the quality of human resource in Papua. This is important to do especially to increase education achievement of Papuan customary society.