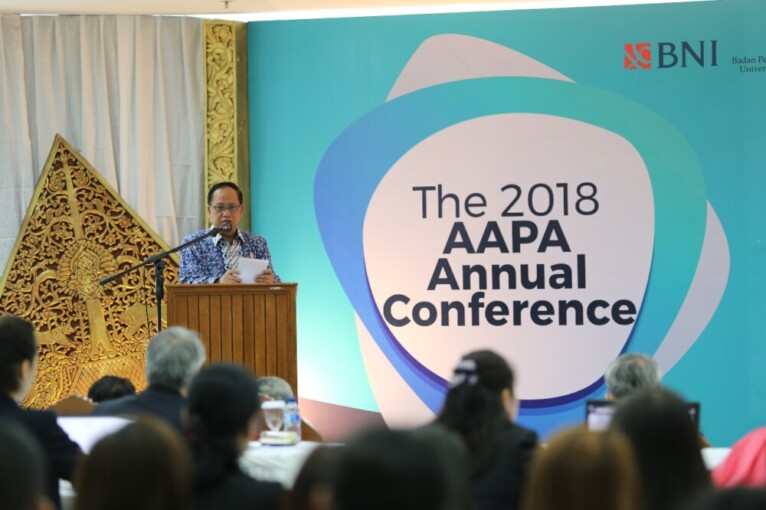 Universitas Gadjah Mada students have made another achievement. Economics students, Satrio Adi Wbowo, Gabriel Pierre, dan R. Daffa Favia D. A have become First Winners in the Entrepreneur Creative Challenge (EURECA) 2018 competition. The competition ran at the end of February 2018 at Universitas Prasetya Mulya, Jakarta. Even Gabriel Pierre was named as Best Speaker of EURECA 2018.
EURECA 2018 consisted of three events: BPC (Business Plan Competition), MPC (Marketing Plan Competition) and MDC (Management Debate Competition). This year EURECA raised the theme Ultimate with the slogan Utilizing Market to Enhance Business Potential.
"After submitting business plans, 15 best team of each category went to the preliminary stage, which was rocket pitch stage, where participants presented their business ideas to the jury," said Satrio on Friday (23/3).
Participants were also given Business coaching and field trip, as well as business race. The one that won business race would earn special right which was to choose the order of rocket pitch presentation.
Satrio said as an entrepreneur, they need to be sensitive to analyse market situation in order that they could sustain their business existence. This had to be supported by innovative ideas that were relevant to the current times.
The theme of EURECA 2018 had the goal to awaken the young entrepreneurs in their business development, not just for goods-based consumption, but also experience-based consumption whilst also paying attention to market situation.
"EURECA 2018 Competition can be the media for the students to develop their creative and innovative business ideas," he said.