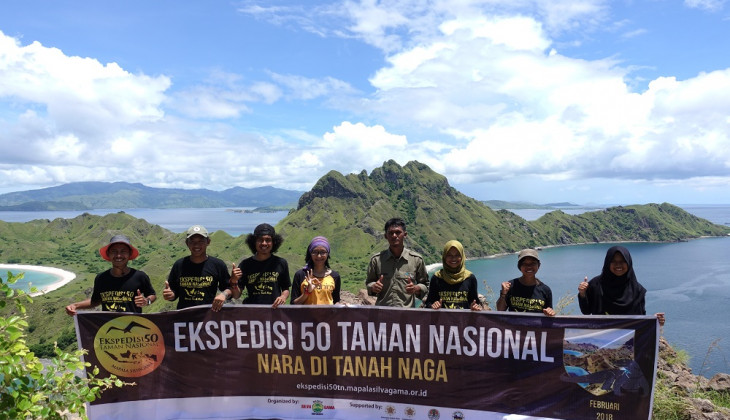 Nature enthusiasts joining Mapala Silvagama group who are students of Faculty of Forestry UGM has made an an expedition to Kelimutu and Komodo National Parks in East Nusa Tenggara.
The expedition done from 12-25 February 2018 sent five members to Kelimutu and six members to Komodo from 13-26 February.
Chairman of Expedition of 50 National Parks, Arifatul Lutfa, said this project was the continuation of the previous 14 destination explored since 2014.
"The expedition to the two parks in East Nusa Tenggara aims to increase the people's awareness on natural conservation done through data collection of local wisdom," he said.
Arifatul said Silvagama group had completed the expedition well and brought home some interesting things.
"East Nusa Tenggara Timur is famous for its culture and daily life that are closely related to the nature. So, it's interesting to uncover the life of the local people, particularly the ones on conservation," he said.
The outcomes gathered by the group will be written in a book after the first book, Stories from the East, was published in 2016.
Arifatul added Mapala Silvagama would soon conduct another expedition to Matalawa parks in Sumba island.
Dean of Faculty Forestry UGM, Dr. Budiadi, supported the project to conserve the nature.
"We always support the students, particularly nature enthusiasts, to initiate the movement to get back to nature, especially to forest ecosystem so it can raise the love of nature among them," he said.
Budiadi hoped the the work of Mapala Silvagama would be a consideration for the government to build a role model of National Park and policy drafting in the future.