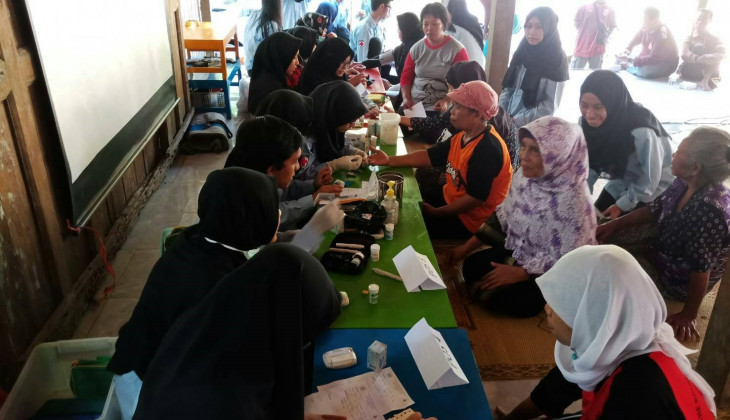 Student health unit of Universitas Gadjah Mada (UKESMA UGM) has done a social event to celebrate its 33rd anniversary.
The social event run from 5 – 6 May 2018 in Mangir Tengah hamlet, Sendangsari village in Bantul regency. There were First Aid training, health counselling, health services, and colouring competition for children.
Coordinator of the event, Miranda, said the event was one of their programs for community service for the period of 2018. This time they collaborated with Gadjah Mada Medical Center (GMC) UGM.
During the event, the committee gave free health checks such as to check blood sugar level, uric acid, and cholesterol in addition to medical consultation. Information is also spread on hypertension and nutrition management.
"The social event was welcomed warmly by the local residents of Mangir Tengah. They were enthusiastically joining all events until the end," she said on Monday (14/5) on campus.
Meanwhile, Yopi, Chairman of Community Service Division of UKESMA UGM, expected the social event would benefit the local residents directly and the village would be an independent one to tackle hypertension and diabetes while the young generation become agent of health.