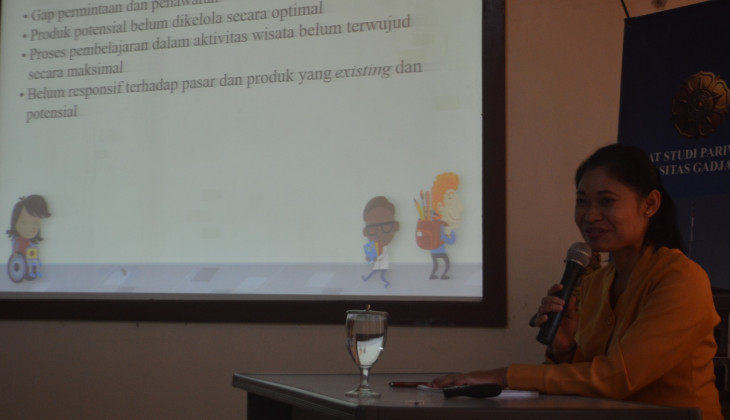 Enthusiasm in educational tourism continues to increase. Unfortunately, this situation is not followed by an optimal learning process in study tours.
"The learning process in study tours has not been implemented optimally," said the Director of Tourism Academy of Bina Sarana Informatika Yogyakarta, Ani Wijayanti, S.E., M. MPar., at the Center for Tourism Studies UGM, Monday (5/14).
Ani mentioned that there are many tourists who came to the tourist attraction only for sight-seeing. Meanwhile, the learning process during the tour cannot be implemented as expected.
"In fact, the purpose of educational tourism is the learning experience during the tour," she said.
In the Seminar Series titled "Educational Tourism as Effective and Efficient Learning Media for Tourists", Ani informed that there are many cases in which people come to the tourist attraction just to look around, take some photos and then go home. This happens many times in school trips.
"The children only come to look around and take some selfies," she said.
For that reason, Ani pointed out the importance of cooperation between school institutions and tour operator so that students can learn effectively and efficiently in educational attractions. Schools are expected to arrange an optimal itinerary so that the goal of educational tourism can be achieved.
"We arrange a core learning session and free session so that students can get the maximum learning experience. Otherwise, the learning session will tend to be disorganized," she said.