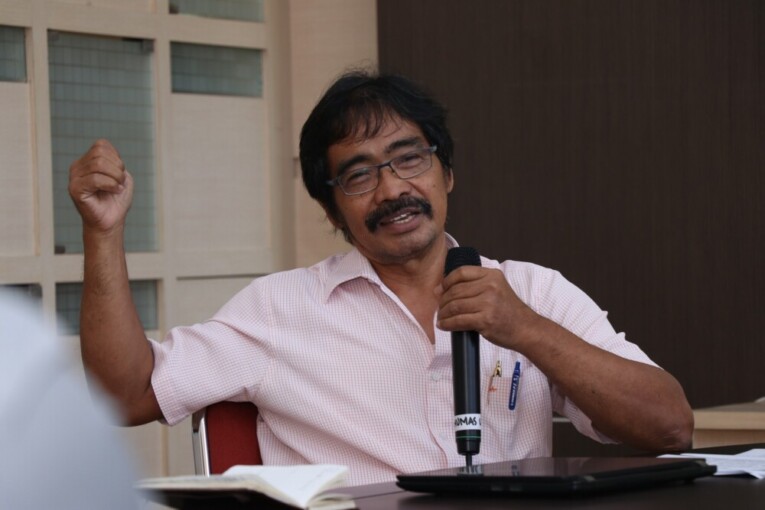 There is market dualism with the decision to establish Raffinated Crystal Sugar and White Crystal Sugar markets. The raw material for raffinated sugar is imported while part of the white sugar is locally produced. But in fact the raffinated sugar that is intended for food and beverage industry is also sold for household. It is estimated that 1 million tonnes of raffinated sugar are for household market.
Chairman of sugar research team from Faculty of Agriculture UGM, Prof. Dr. Masyhuri, regreted the leakage. "We regret the leakage like this and we urge the government to control it more closely," he said to reporters on Tuesday (22/5).
Raw material of raffinated sugar sells cheaper than white crystal sugar. The raffinated sugar costs Rp8,879 per kg while white crystal sugar Rp11,500 – Rp12,500 per kg. "This price difference has caused such a leak," he said.
This matter indicated that sugar marketing through business to business (B to B) is prone to be misused. "If the marketing is not controlled closely, the one that will suffer losses is domestic sugar producers who is none other than society's sugar production," he said.
To prevent the issue from reappearing, better controlling is needed as well as the need for SME's access to B to B with raffinated sugar industry.
Reportedly, the need for sugar of both types reaches 6.8 million tonnes per year, while the sugar production just reaches 2.1 million tonnes per year. Of the 6.8 million, 3 million is estimated for consumption and the rest raffinated, As many as eleven raffinated sugar companies supply the need of food and beverage industry.