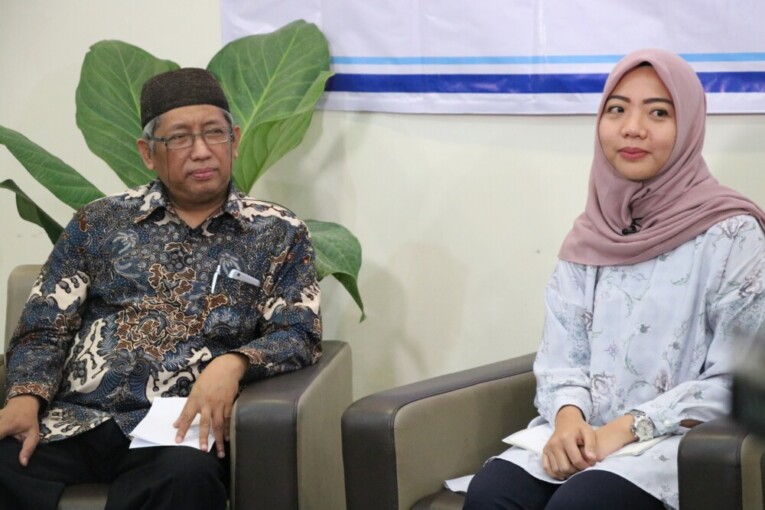 Government and parliament have established regulations that rule minimum rules system. Minimum criminal system limits judge independence in issuing a verdict. If related to judge independence principle and verdict issuance, a judge has an independent authority in sentencing a convict. But, verdict in the form of sentencing convicts under minimum age that has been regulated in the law would only stir controversies.
The topic of minimum penal regulation in relations to judge independence principle is examined by Supandriyo, S.H., M.H through his dissertation titled Judge Independence Principle in Issuing Verdict on Crime with Special Minimum Penalty. The judge of Malang District Court finally earned his doctoral degree from Faculty of Law, Universitas Gadjah Mada on Monday (4/6) at FISIPOL UGM.
According to Supandriyo, limiting judge independence in expressing legal logic for each certain case would only hamper the process of seeking the true value of justice. Supandriyo opined that such independence did not mean absolute independence without judicial responsibilities. Hence, Supandriyo tried to analyse and interpret judge independence in sentencing a crime that contains special minimum criminal penalty.
His research done on respondents who were first level judges in Yogyakarta, Central Java, East Java, and South Kalimantan concluded that judge interpretation of judge independence principle in sentencing a crime that contains special minimum penalty is very much affected by judge paradigm in understanding the law from ontology, axiology or epistemology dimensions.
He said the judge interpretation of the case is divided into two views. First, judges interpret that judge independence principle in sentencing a crime with special minimum penalty shall refer to the special minimum criminal regulation. Second, judges view that their independence in sentencing a crime with special minimum penalty cannot be interpreted as rigidly.
"Thus, judge verdict on sentencing a crime of a convict has to be based on the weight of the crime, not bound by special minimum criminal regulation because the highest reference for a judge is the value of justice," he confirmed.