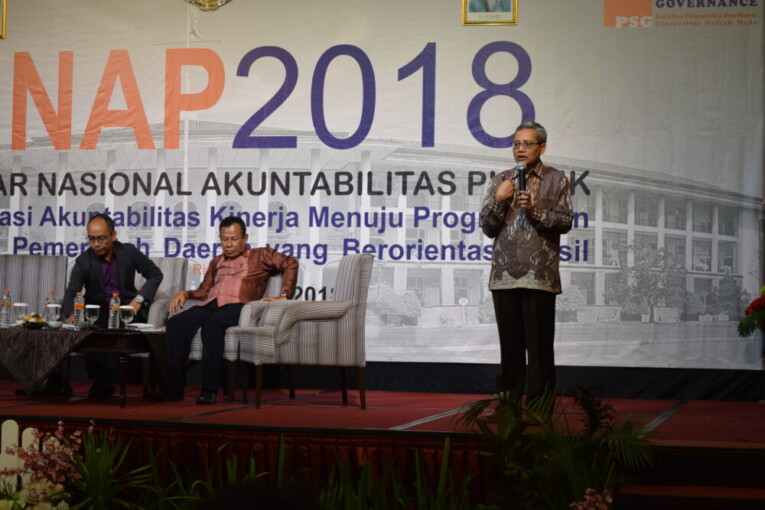 Alumni Association of Faculty of Economics and Business of Universitas Gadjah Mada (KAFEGAMA) has held the second national meeting on Saturday (7/7) in the Faculty's Learning Center hall to deliver accountabilities as well as electing new executives.
Anggito Abimanyu, Secretary of KAFEGAMA, said many projects had been carried out by KAFEGAMA in the last term to advance the Faculty. Events were held such as soft skills training and seminars for students, social projects for the unfortunate people, golf and fun bike also annual gathering for the members.
KAFEGAMA's treasurer, Wahyu Wisnubroto, said the funds for those events came from various sources such as member contribution, fundraising, sponsor from banks including BNI, BRI, Mandiri, BCA, and other sponsors. KAFEGAMA also regularly give contribution to the Faculty for academic events.
The national meeting further elect new executives who are Perry Warjiyo (current Governor of Bank of Indonesia), Secretary Friderica Widyasari Dewi (Director of PT Kustodian Sentral Efek Indonesia) and Treasurer Bob Tyasika Ananta (Director of Risk Management of BNI bank).
KAFEGAMA chairman from the period of 2015-2018, Sapto Amal Damadri, expressed his hopes for the new executives. "I wish the new executives good luck," he said.