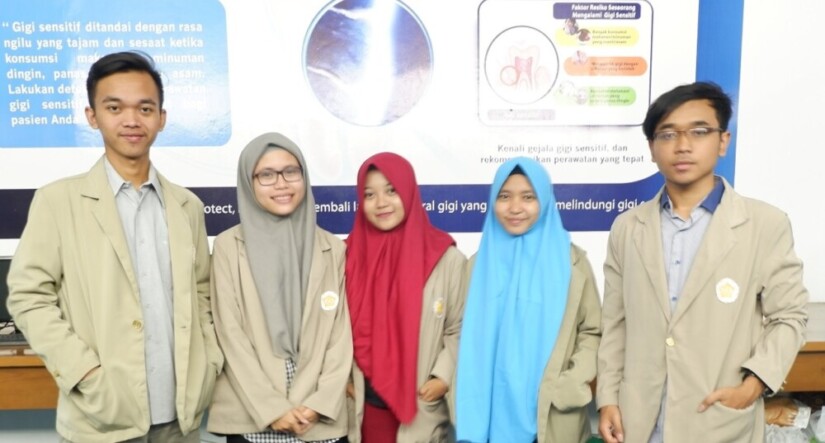 Brigitta Maria Ledha wished to give a different tourism experience to visitors coming to Yogyakarta. This intention has made her entitled to attend the world biggest spatial conference in San Diego, California, after she won the 2018 Esri Young Scholar Award Competition with her smart tourism application, LUNGO! Jogja.
"LUNGO! Jogja is an online application that aims to give travel recommendation in Yogyakarta. Travellers will get useful tips based on their preference and budget," she said.
Brigitta said in Javanese "lungo" means go, but for this application it stands for "Let Us kNow you Go"
Brigita said the application challenged the participants to highlight geospatial studies and specifically the creative use of GIS technology to respond to daily challenges facing society. Brigitta said the application was able to answer the need of travellers wanting tourism recommendations based on their preference.
"Every time my family come here to visit, they always ask me to be their tourist guide. I would recommend them interesting places to see, but they always have different reactions between themselves. Not all places suit everyone. That's why I thought an application was necessary to help travellers plan their visit better based on their preference," she said.
In the competition, participant presented their designs to the juries. Brigitta won the ticket to the Esri User Conference that will run in the US until 13 July 2018. She will have the opportunity to showcase her apps to 15,000 visitors from 150 countries.
Chief Executive Officer of Esri Indonesia, Dr A. Istamar, said the designs they had received proved that talent of the young generation in mapping in Indonesia was growing. The need for geospatial sciences such as Big Data Analytic, Field Mobility, and 3D Analysis at universities was growing and driving the student to use spatial technology for finding a solution to real issues among society.
"Brigitta's apps demonstrate how GIS technology can make real changes to resolve problems among people and business sector," he said.
Meanwhile, Nazib Faizal, ST, MSc, Head of Sub-Directorate of Data Analytic and System Development in the Public Works and Housing Ministry who was one of the juries said Brigitta's project was an answer to a number of important issues in ecotourism sector.
"This project made us realise that GIS technology could indeed improve user's experience. We can open more tourism opportunities and new investments," he said.