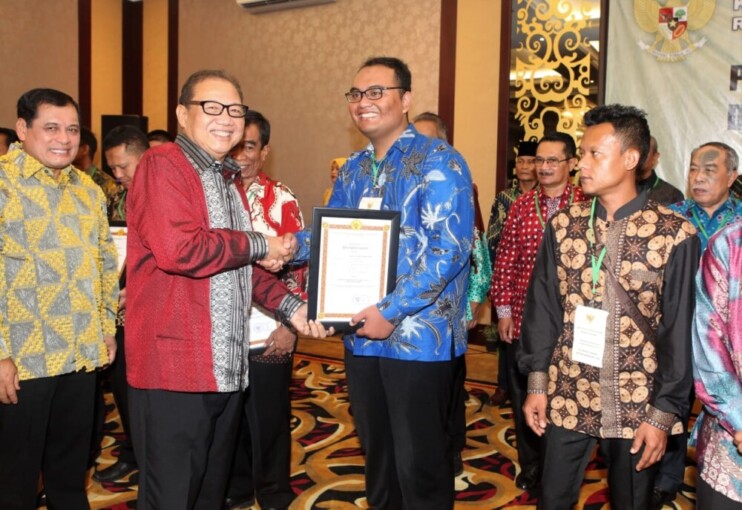 UGM Cooperative, Kopma UGM, has been one of National Outstanding Cooperatives 2018 according to Ministry of Cooperatives and SMEs on Tuesday (26/6).
There are 50 cooperatives from around Indonesia that have been selected to mark the Cooperatives Day on 12 July.
"UGM Cooperative Kopma UGM has been categorised as National Outstanding Cooperatives along with other 17 cooperatives in consumer cooperatives category," said Chairman of the UGM Cooperatives, Mohammad Anharulfikri, in a release on Friday(13/7)
Anhar said they had gone through a long process to achieve that category. Previously, they had to compete and do a series of selections such as administrative selection and verification done by the Ministry. The criteria of assessment consist of institutional, business, and financial aspects.
"UGM Cooperative has been one of three from Yogyakarta that earns the Outstanding Cooperatives 2018," he said.
Anhar said this achievement proves that UGM cooperatives not just have big business and earnings but also able to implement the principles of cooperatives, make members, staff, and society prosper. It has also become initiators of National Student Cooperatives Olympiad as well as showing the professionalism of UGM students as human resource that runs an organisation.
"This win belongs to the big family of Kopma UGM, members, executives, alumni, mentors, advisors, staff, and academic community of UGM," he said.
Anhar hoped the achievement could motivate the cooperatives to get better in the future, making innovation and giving benefits to members, UGM, and Indonesian cooperatives.