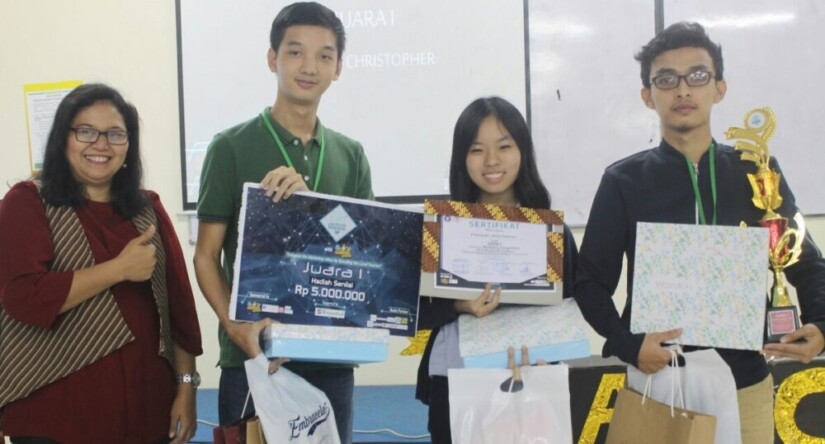 Two teams from Faculty of Economics and Business UGM, The Christopher and Bulaksumur, successfully earned the first and second place in the 3rd Management Euphoria 2018: Marketing Competition at Bogor Agricultural University, April 21-22, 2018. The Christopher team consisted of Faishal Sandy Wicaksono (Management 2014), Veronika Xaveria (Management 2016) and Christopher Alvin (Management 2016). Meanwhile, the Bulaksumur team consisted of Sathya Hita Prana (Management 2015), Raisadinda Pramesti (Management 2015), and Juanita Fatima (Accounting 2015).
The competition held by Management Professional Association of IPB could reach participants from universities throughout Indonesia, such as Universitas Indonesia, Universitas Gadjah Mada, Bogor Agricultural University, and Universitas Padjajaran in the third year. In collaboration with Bogor Tourism Office and Jungleland Indonesia, the event carried the theme Enhance the Marketing Ideas by Branding the Local Tourism. It aims to explore the marketing ideas to increase market coverage for national tourist attractions amidst the highly competitive industry.
According to Juanita, both teams had taken a long journey to get the trophies. They needed to pass two stages before the final round in Bogor. After the judging process, both teams achieved the highest point on each stage. Eventually, the judges selected the Christopher team as the first winner and Bulaksumur team as the runner-up.