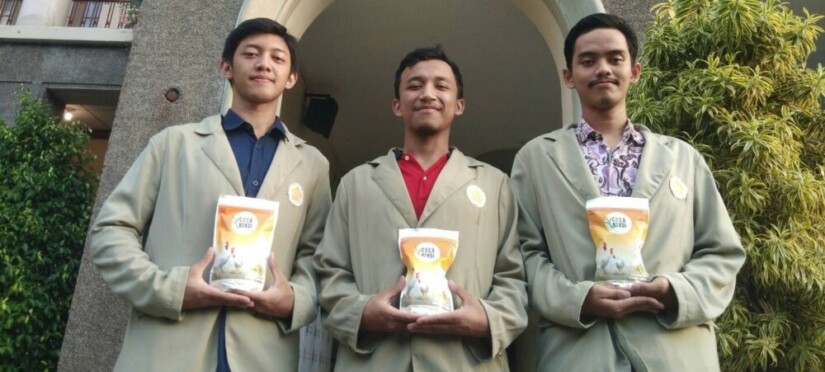 Three Veterinary students of Universitas Gadjah Mada have developed herbal formula to resolve cecum damage in broiler. They use the leaves of kenikir (Cosmos caudatus) which are abundant and affordable in Indonesia.
The students are Muhammad Kautsar, Adynanda Cahyo Sudharsono, and Korniawan Eko Sakti, developing leaves extract "COCA KOKSI". The product is pellet that contains kenikir leaves extract.
Kautsar said they chose the leaves due to the saponin content inside it, which can increase proliferation or addition of cecum tissues due to heavy bleeding that is caused by Eimeria tenella protozoa.
To prove this, the students tested the extract to broilers that are infected with Eimeria tenella. First, they mixed the Coca Koksi with the chicken feed. The cecum organ is monitored by making histopathology preparation.
"The formulation product in the form of pellet is expected to be a safe and effective herbal antioxidant for chicken," Kautsar said.