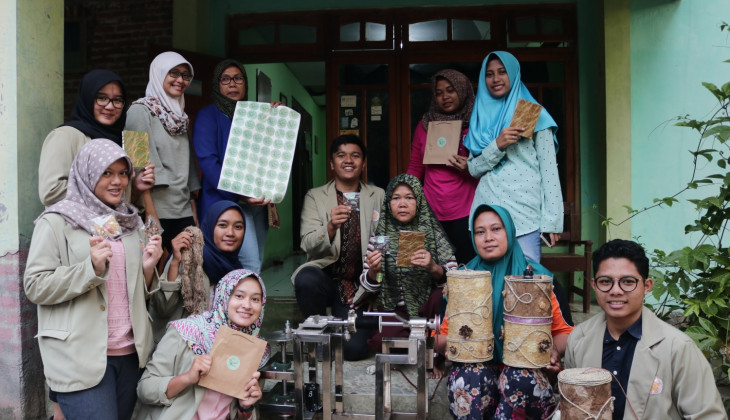 Students of Universitas Gadjah Mada empower the community in cultivating silkworm in Karang Tengah Village, Bantul, Yogyakarta.
Silkworm is one of the prime resources of Karang Tengah Village. Potential of both gold and brown silkworms are mainly found in cashew plantations widely available in the village.
"Each time people can harvest up to 10 kg of gold and brown silkworm cocoons," said Putri Hayuning Tyas, a member of UGM community service team in Karang Tengah.
She carried out the community service program with other students from Faculty of Economics and Business, Melynda Rukmana Devi, Thariq Surya Gumelar, and Wafa Rizki joining in the UGM Student Creativity Program for Community Service. Along with four volunteers, Anisabila Galuh, Nadhifa Aisha, Mutiara Amalia, and Wildan Sulchan, they assisted the community in cultivating silkworms.
The idea emerged from the young students' concern about the huge potential of silkworm cocoons that is not optimally managed by the villagers. At first, there was a group of farmers who utilized cocoon yield as silkworm cocoon sheets. Over time, however, the group stopped the process due to the lack of knowledge and technology.
"Over the last four months, we have been organizing routine community coaching, ranging from production, finance, and product marketing," she explained.
Putri pointed out they are guiding the community to process silkworm cocoons into various decorations, souvenirs, yarns, and woven fabrics.
"We also assist them with online and offline marketing," she said.