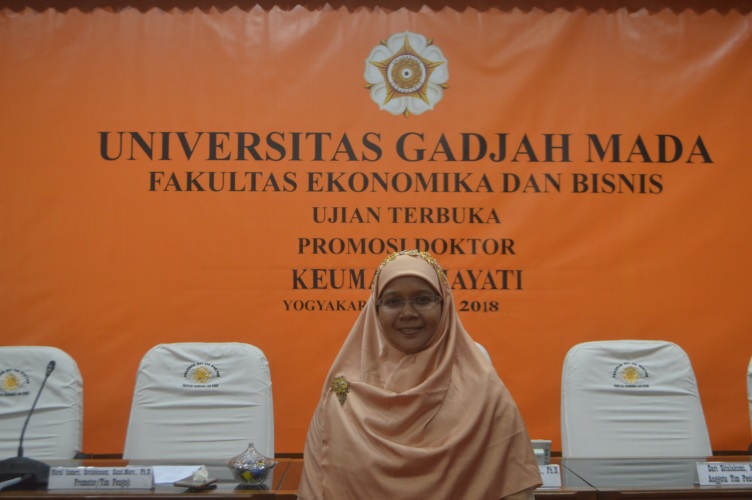 New venture legitimacy mediates indirect influence of business incubators towards survival of new venture.
This was affirmed by Keumala Hayati, S.E., M.Si., Management lecturer of Faculty of Economics of Universitas Lampung on Thursday (19/7) at Faculty of Economics and Business UGM in her doctoral promotion.
"Influence of legitimacy mediation towards survival of a new venture is moderated by the level of venture density," said Keumala.
Defending her dissertation titled Legitimacy Role for Survival of New Venture from Business Incubators, Keumala said venture development assistance and facility assistance or other resources from business incubator affected the legitimacy of new venture adjustments.
Besides, managerial and professional assistance from business incubator influenced the legitimacy of new venture networks. Later on, testing of legitimacy construct found that only strategic legitimacy has mediated fully the positive influence of managerial assistance.