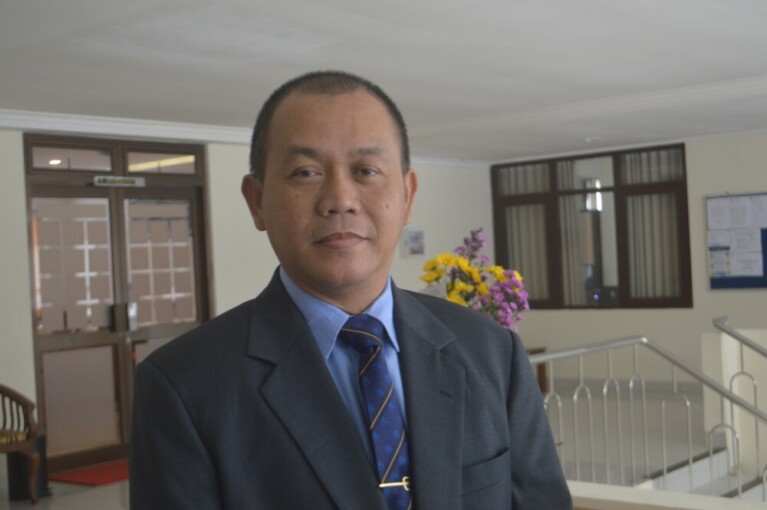 As many as 29 administrators of Corps of Universitas Gadjah Mada Staff (KORPAGAMA) period 2017-2022 have been inaugurated by UGM Vice Rector for Human Resources and Assets, Prof. Dr. Ir. Bambang Agus Kironoto, on Tuesday (7/24).
"On this day, I represent the Rector to officially inaugurate Prof. Drs. Koentjoro., MBSc., Ph.D., and 28 other people as administrators of KORPAGAMA period 2017-2022," said Bambang.
He said, formally the position of KORPAGAMA chairman has been run by Koentjoro. This inauguration affirms and formalizes the assignment.
"This inauguration validates their responsibilities," he said.
Vice Rector praised the performance of KORPAGAMA in running various activities that benefit the UGM staff. The sectors within KORPAGAMA management structure have presented the members' sincerity in advancing human resources quality at UGM. This supports the tasks of Directorate of Human Resources.
On this occasion, he delivered the commitment of UGM executives to support the development of various facilities managed by KORPAGAMA, such as Korpagama Clinic that has served UGM academicians and the public.
"We have formed a team to prepare for the clinic development. Hopefully it finishes soon and it can improve the clinic as well as the equipment standardization."
Besides, Bambang also provided some information on the follow-up process of Performance-Based Incentive Program. This program, he opined, is one of the university's plans to improve UGM community welfare, while encouraging performance improvement at the same time.