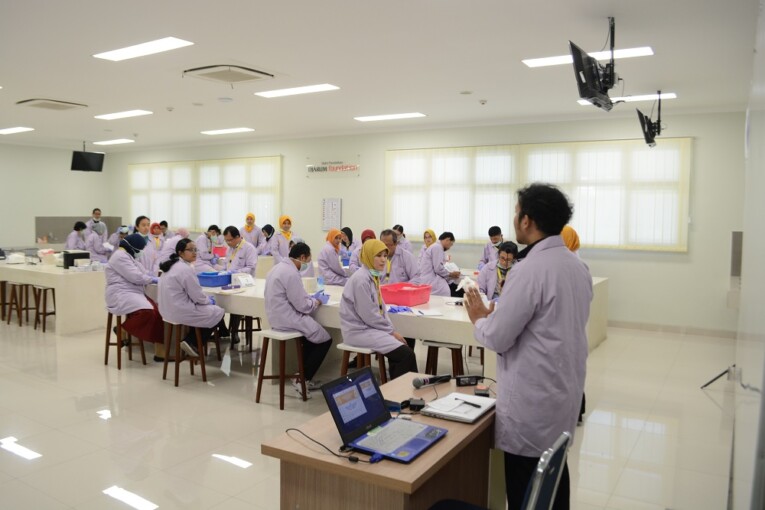 Universitas Gadjah Mada's Faculty of Biology has strengthened cooperation with Department of Life Sciences National Central University (NCU) Taiwan by establishing dual-degree graduate programs in both institutions.
It was announced during a visit of the faculty's Dean, Dr. Budi S. Daryono, M.Agr., and his group to NCU at the end of July 2018.
In addition to discussing the cooperation plan, the Dean was also invited as a speaker of the seminar "Mini-Symposium: Frontier in Life Sciences". In his presentation, Budi promoted Faculty of Biology UGM and explained his research on melon.
He also mentioned that Indonesian researchers are hoping to commercialize their research to the community and industries. This is strongly encouraged to allow the public to reap the research outcomes on a large scale.
Aside from Budi, Arief Muammar, S.Si., M.Sc., UGM Microbiology lab lecturer, also attended the event to present his research on bioethanol. Both researchers were invited by the Head of Department of Life Sciences NCU, Prof. Chien Chia Wang, for the implementation of the international cooperative research grants from the Government of Taiwan.
The invitation is a part of grant activities funded by the Government of Taiwan to Prof. Wang as Principal Investigator, Budi Daryono and also Arief Muammar as collaborators. Not only focusing on research, the grants from Taiwan's Ministry of Education also facilitates the collaborators to share their research at National Central University.