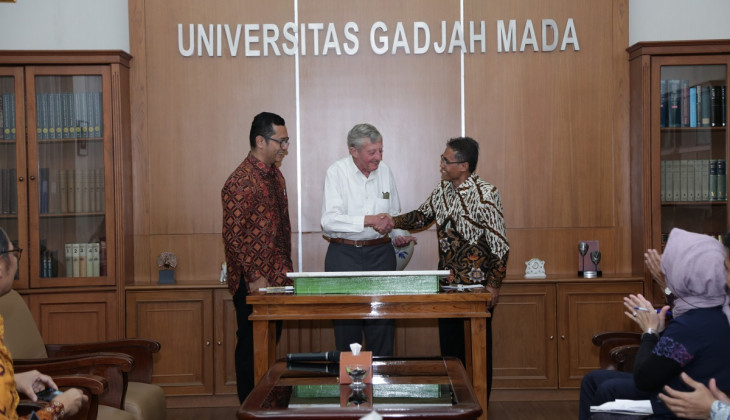 UGM has officially opened the first Vegetable Genetic Bank in Indonesia. This is marked by the signing of an inscription by Rector of UGM, Prof. Panut Mulyono, and Managing Director of PT East West Seed Indonesia (EWINDO), Glenn Pardede, project partner, on Thursday (23/8) in the Rector's office.
The Vegetable Genetic Bank is an effort made by UGM to sustain the germplasm of local vegetables through genetic resource management in a sustainable manner. The establishment of the Bank is made possible after an agreement with PT EWINDO done in November 2017. The Bank is now up and running at Centre of Agrotechnology Innovation (PIAT) UGM.
Glenn said the presence of the Bank was a big prize to the 73rd anniversary of the Republic of Indonesia.
"Agricultural production depends on the seeds. Without good quality seeds, there will be no good production, either," he said.
Panut said the presence of the Bank would help increase the quality of Indonesia's agricultural production. With that, Indonesia's food welfare can be achieved. "Food self-supporting goal is no longer a dream," he said.
Furthermore, he thanked PT EWINDO for their cooperation in this project, He hoped in the future such cooperation could be enhanced. "I hope this cooperation can benefit the nation well," he said.