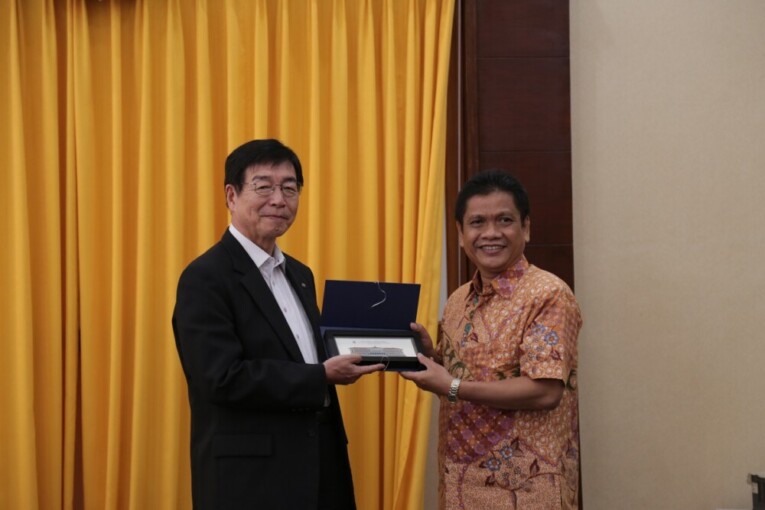 The cooperation between the Special Region of Yogyakarta and Kyoto Prefecture as sister city has reached its 35th anniversary. Vice Governor of Kyoto Prefecture, Shuichi Yamauchi, and his companions visited Yogyakarta on August 23-25 to commemorate the cooperation.
UGM was one of the destinations of the Vice Governor's group. They were then received by the Office of International Affairs (OIA) at the UGM Board of Trustees Office on Friday (24/8) afternoon. The visit was intended to establish cooperation in education with Kyoto Prefecture.
Shuichi noted the cooperation between the two regions had similar social and environmental conditions by then. Similar to Yogyakarta, Kyoto is also known as the city of education due to its large number of students. With unchanging condition after 35 years, he wanted to see the development in Yogyakarta.
Additionally, Shuichi also mentioned that Kyoto is currently focusing on the preservation of heritage buildings in the city. In his opinion, it is similar to Yogyakarta with its many historical buildings. He then offered UGM cooperation in heritage building preservation.
Lastly, when discussing the Lombok earthquake, Shuichi recalled Kyoto is also one of the areas prone to earthquakes. It includes the earthquake that caused the 2011 tsunami.
He also offered cooperation in earthquake prevention measures, considering Japan as a world leader in earthquake preparedness.