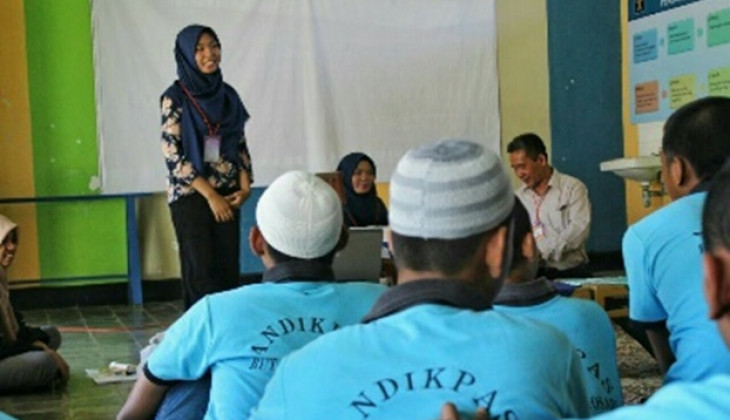 UGM students have conducted Forwarding Kindness sustainable mentoring programme that is based on creativity, which is both marketable and has moral value.
The programme is initiated by Wiwin Meisita Sari, Mira Aprilia Nur Fadilah, Allaika Nur Hidayah, Karmila, and Anjar Firmansyah from Agricultural Technology Faculty.
Team chairman, Wiwin, said there were two main things in the programme. First, exploring the creativity of children living in detention which is marketable as well as carrying a moral message. Second, campaign on the activity, condition and hopes of the children for their future, family, nation and state through their works.
"With those two things, this programme will become an effective communication means to achieve social harmony and improve the notion among society about children in detention," she said on Wednesday (29/8) at UGM.
The students collaborate with LPKA Yogyakarta Class II B and Aepix Community. During the programme they trained the children on making creative products that carries a moral message and doing campaigns to society.
"Forwarding Kindness programme has increased the creativity of children in detention by making products that carry a moral message as well as marketable, such as forki doll, paint bag, sand drawing, and snowball," said Wiwin.
The students also initiated the implementation of entrepreneurship-based curriculum in LPKA Yogyakarta which is no less important to improve the negative perception of people towards the children in detention.