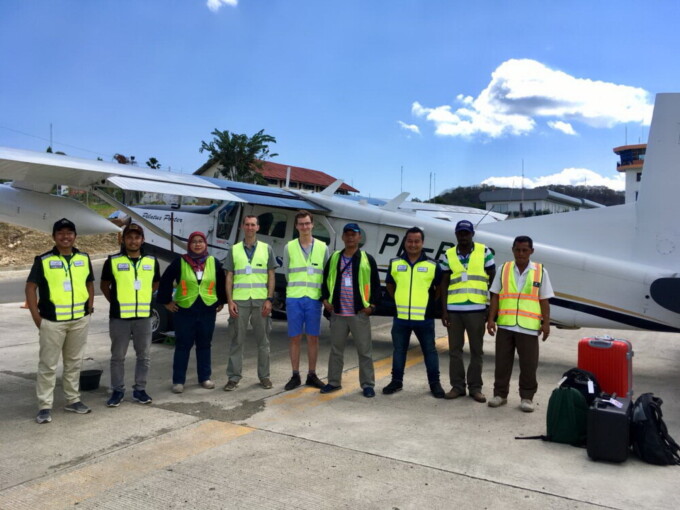 To celebrate its 49th anniversary, Faculty of Animal Sciences UGM in collaboration with sheep and goat breeders have launched the Cooperatives of Goat and Sheep Breeders Association Yogyakarta (PPKDY). Dean of Faculty of Animal Sciences, Prof. Dr. Ir. Ali Agus., DAA., DEA., IPU, launched the organisation at the Auditorium of the faculty on Tuesday(19/9).
According to Ali Agus, the cooperatives was a form of synergy between the Faculty and breeders in the development of goat and sheep industry. The Faculty gives support in terms of science and technology for breeding, which was a challenge to breeders.
"For a long time the breeders had expected this cooperation to arise to deal with globalisation, capitalisation, and modernisation," said Ali Agus.
According to Ali Agus, the cooperatives were expected to be the pillar of Indonesia's economy that has similar business interests as well as mutually enhancing. So, it is important to unite to allow the development of goat and sheep industry.
"We are ready to give support because that is in line with the philosophy of Faculty of Animal Sciences in terms of community service, which is bringing science and technology, partnership, and technology transfer to the market," he said.
Heri Kurniawan, chairperson of the cooperatives, said they had the target to be a leading cooperatives in terms of innovation by year 2024. Their vision is to support the government in achieving meat and milk self-provision.
"We will also increase the competence and welfare of our members through our programme that we have designed before," said Heri.
Meanwhile, Aprilla Respati Adi, chairperson of PPKDY, expected UGM to continue mentoring the breeders.
"We hope Faculty of Animal Sciences UGM to continue educate us, for instance in fertiliser production, utilisation of goat urine, etc, which will be a good synergy," she said.
Ettawa Goat and Beef Cattle Contest
The anniversary also saw a contest of Ettawa goat and beef cattle on Monday (17/9) in the Animal Market in Pengasih, Kulon Progo regency.
The contest gives out Rp75 million in prize to the winners. Ten participants that are nominated to be among the best will earn certificates. These are expected to motivate the breeders in Yogyakarta generally and Kulon Progo particularly.