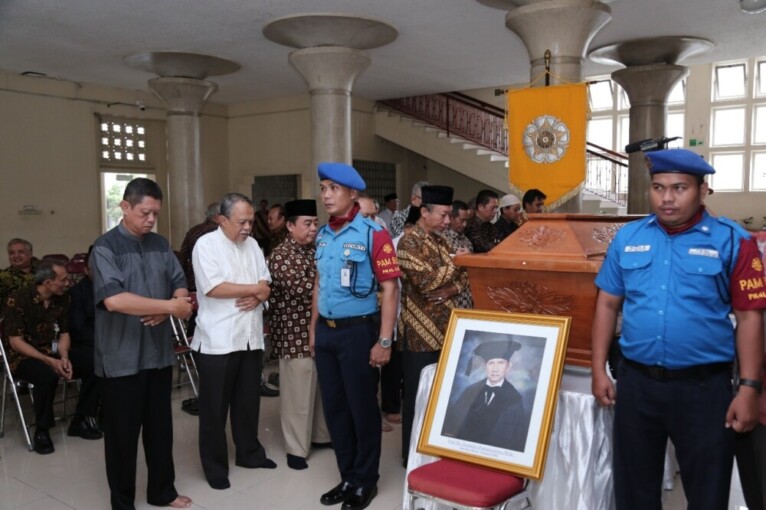 UGM once again lost one of its best lecturers, Prof. drh. Soemitro Padmowijoto, M.Sc., Ph.D., Wednesday (10/24). A last tribute was given to the Professor of Animal Husbandry Faculty at Balairung UGM, Thursday (10/25).
Chairperson of UGM Board of Professor, Prof. Drs. Koentjoro, MBSC., Ph.D., in his speech expressed deep condolences over the passing. The deceased was known for his theory on Mratani technology in the history of Indonesian agriculture, which is farming while breeding, gardening, and planting trees in yards.
"This is an ancestral technology that is not fully used in rural development. In fact, if this technology was supported by cross-sectoral development programs, it should be able to help farmers in facing the problems of narrow, infertile, and dry land," explained Koentjoro.
He added that in Soemitro's inaugural address as Professor on September 8, 2001 entitled "The Role of Legumes and Livestock in Sustainable Agriculture", Soemitro hoped for an environment-based agricultural system towards sustainable development. For this reason, an integrated and sustainable management of natural resources in agriculture is needed by utilizing livestock waste, agricultural waste, and trees, especially legumes.
After the ceremony, the deceased was buried at UGM's cemetery compound in Sawitsari.