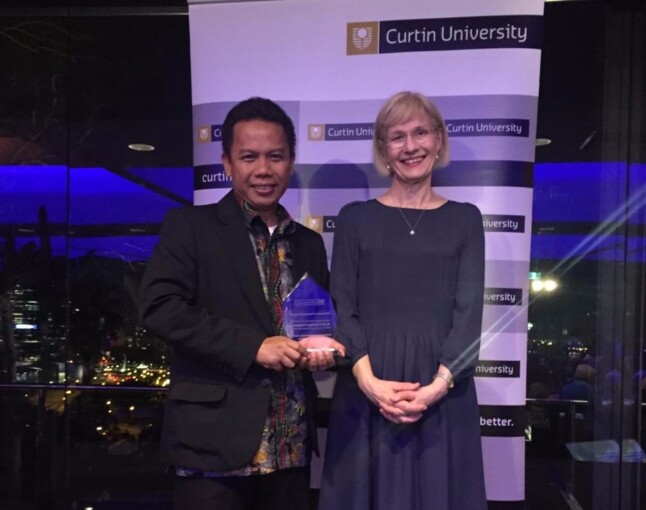 Dr. Ahmad Agus Setiawan, lecturer of Nuclear Engineering and Engineering Physics Department UGM, has earned an award from Curtin University (10/25) at Kings Park, Perth, Australia.
He was awarded the Professional Achievement Award in Science & Engineering category at Curtin University Alumni Achievement Award 2018.
It was an award from Curtin University to the alumni who were considered to contribute to the development of society and industry. Awards are given annually since 2014 in various categories.
"A total of 10 alumni earned awards in six categories this year," he explained, Monday (10/29).
This award was an acknowledgment of Agus' achievement in the renewable energy-based development of water supply and lifting system for communities without access to clean water.
The concept of a water supply system which uses solar energy earned him the UNESCO and Daimler Mondialogo Engineering 2007. This system has been implemented in Banyumeneng, Gunungkidul District, where clean water is scarce, especially during the dry season.
"Hopefully, this system can also be applied in other parts of Indonesia," he concluded.