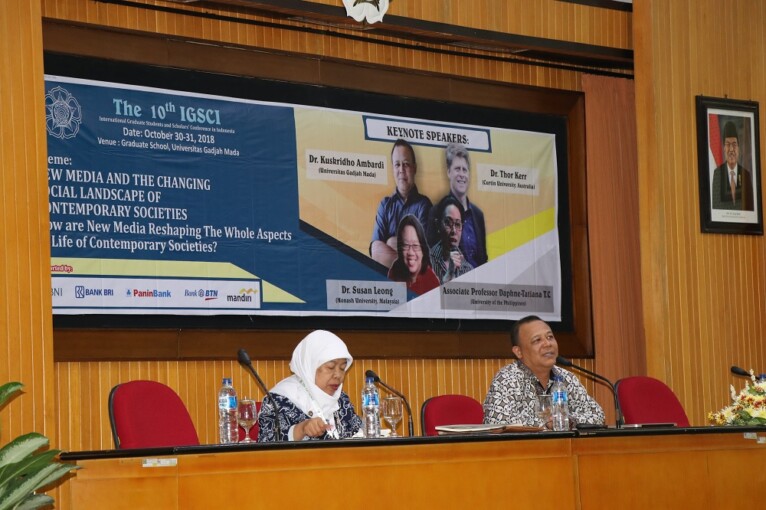 UGM Graduate School brought together world social science experts in the 10th International Graduate Students and Scholars' Conference in Indonesia (IGCSI).
In the conference that last from 30-31 October 2018 at the Graduate School, the experts discussed and presented current research in how new media affects social landscape in society.
The main speakers were Dr. Kuskridho Ambardi (UGM), Dr. Susan Leong (Monash University), Associate Professor Daphne Tatiana T.C (University of Philippines), and Dr. Thor Kerr (Curtin University).
The conference was divided into panels with various sub-themes, including new media and politics, new media and education, new media and religion, new media and gender relations, new media and family, new media and culture, new media and global economy, etc.
Event chairman, Dr. Budiawan, said the conference was organised to serve as a forum for academics and students to discuss and share information about new media that has brought various effects and influence people's lives and drive technology innovation.
"In this forum academics from around the world can share ideas and research outcomes related to global problems," he said.
The conference also explored how new media had recreated all aspects of lives from politics, economy, religion, culture, language, arts, etc.