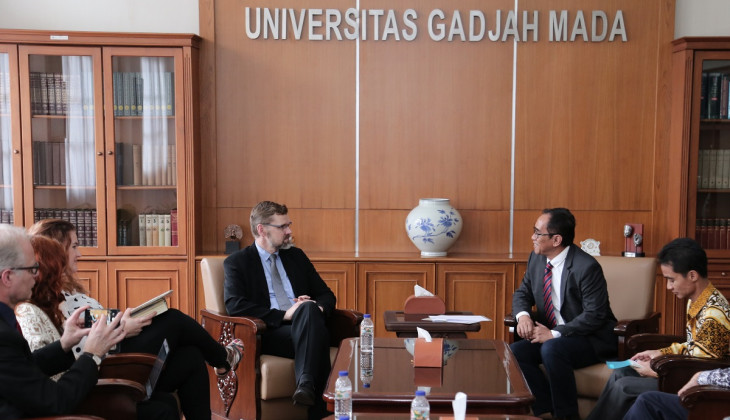 Universitas Gadjah Mada and Finland University have established a cooperation which is put into a Memorandum of Understanding related to academic development and teaching. The MoU was signed by UGM Vice-Rector of Cooperation and Alumni, Dr. Paripuna Sugarda, and Executive Vice-President of Finland University, Pasi Kaskinen, on Tuesday (6/11) at UGM Conference Room.
Paripurna said both parties agreed to collaborate promoting and developing this cooperation in various projects, such as lecturer exchange programme, student credit transfer programme, lecturer and staff capacity building as well as seminar and conference. "This cooperation is expected to give bigger benefits to all," he said.
According to Paripurna the areas of cooperation would further cover more opportunities such as dual degree programme between both parties. "We hope there would be more like this to be done with various universities in Finland," he said.
Towards the goal to improve international reputation, according to Paripurna, this cooperation could improve education and teaching quality of both by sharing experiences. "We hope there would be more study programmes at UGM which are getting more competitive," he said.
Pasi Kaskinen said there were many opportunities that could be developed between UGM and Finland University, especially in improving teaching quality. He said Finland University was a combination of leading universities in Finland such as Eastern Finland, Tampere, Turku, and Åbo Akademi. "Altogether we have a total of 78,500 students and 900 professors," he explained.