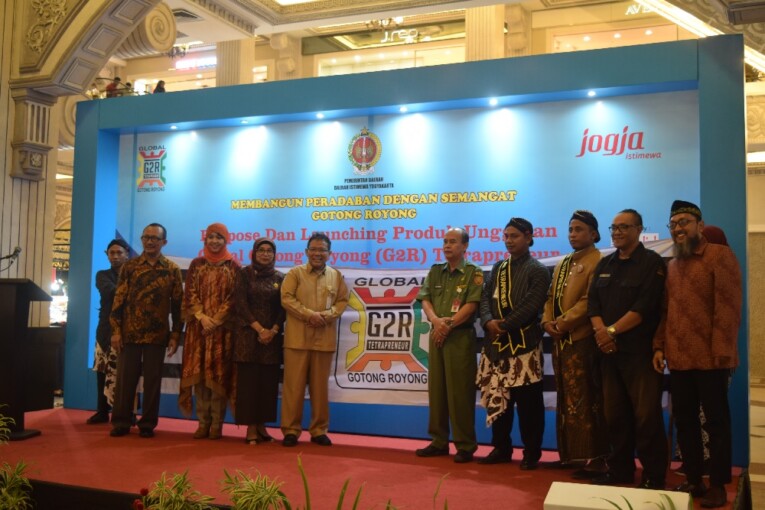 As many as 20 Engineering students of Universitas Gadjah Mada have been on a student exchange programme in Ehime University, Japan. The programme ran from 21 October to 19 November 2018 in Matsuyama, Ehime.
The students were Civil Engineering students: Meilani Adriyati, Reynaldo Daniel Ruma Sondi, Karinka Indah Renata, Aqmal Nugrarizky Kusuma, and Vicco Tanady; Chemical Engineering students: Dhimas Agung Kurniawan, Mayella Sherly Winesia, Addo Hernando, Mukmin Sapto Pamungkas, Stefanus Wiharsanto Sandiwan, and Laurentius Damar Parthasiwi; Electrical and Information Technology students: Rifka Khairani Anisa, Yusuf Kurnia Badriawan, and Banun Aryani; Mechanical Engineering students: Ahmad Arju Robbani, Reggie Johanes, Muhammad Djabbar Yulianto, Ahmad Taufiqur Rohman, Ridho Yan Pramanda, and Praberta Ardi Wibowo.
Meilani Adriyati said the programme had run well between Faculty of Engineering UGM and Ehime University, sponsored by Japan Science Technology Agency and Ehime University. The programme aimed to introduce research being done in Ehime University and Matsuyama area.
"The programme consists of joint laboratory activities and research with professors and students, visits to ISEKI Company and Kanogawa Dam," said Meilani Adriyati on UGM campus on Monday (3/12).
Meilani added the visit to Kanogawa Dam had added to the insight of the UGM students related to dam structure, function, and purpose as well as the watergate mechanism. During the visit to ISEKI Company, the UGM students were introduced to the machine components to raise their knowledge on agricultural tool manufacture.
Meilani said in the lab the engineering students could explore matters related to their own research topic, guided by mentors and professors. They had also an opportunity to observe the tests being conducted by other lab staff.
At the end of the programme, several participants had the chance to present their research to the professors as well as presentation of Certificate of Completion event by Dean of Engineering Faculty of Ehime University, Hideaki Yasuhara.