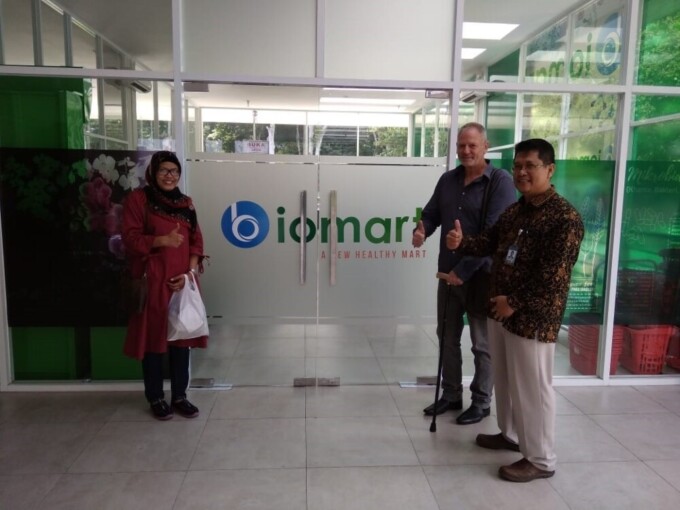 Faculty of Biology UGM was visited by a New Zealand international trade company, Shafers Ltd, represented by Brin Thorington last December.
"The visit made by the New Zealand businessmen is a follow-up to strengthening the cooperation that has been made before," said Dean of Faculty of Biology, Dr. Budi S. Daryono, M.Agr.Sc., recently.
In that occasion Budi explained the research development by researchers at Faculty of Biology UGM, particularly related to melon cultivation. The begomovirus and powdery mildew still pose a problem to the cultivation, added with the unpredictable weather, making it difficult for melon breeders in their endeavours.
Budi said however that he had developed melon variety that has a number of superior traits, including disease resistance. This would ensure good melon cultivation in various weather conditions.
"With the exchange of views of both parties in terms of agriculture, we hope we can get optimum results under unpredictable weather," said Budi.
Meanwhile, Brin Thorington shared the experience in agriculture cultivation in New Zealand, including dealing with unpredictable weather. He said New Zealand made use and maximised irrigations for agricultural products, particularly horticulture.
Finally, Budi Setiadi Daryono and Brin Thorington visited the Faculty's Biomart, which is the innovation and research exhibit of the Faculty's students, lecturers, and business partners.