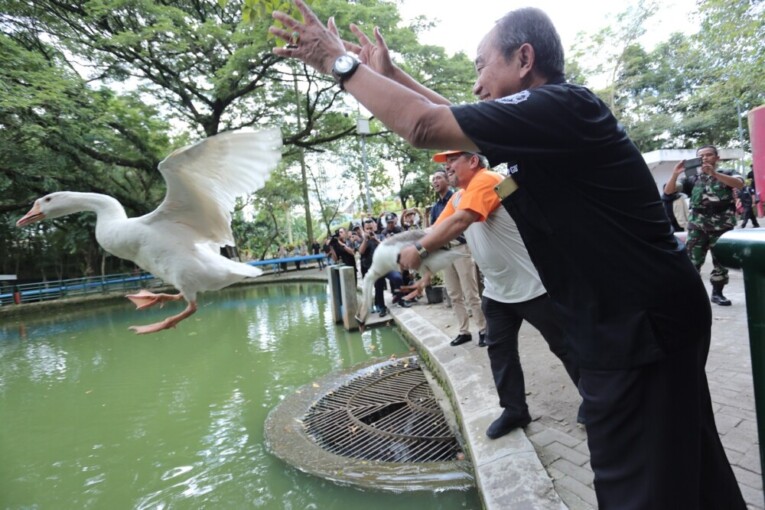 Faculty of Engineering UGM and Non-Aligned-Movement Centre for South-South Technical Cooperation (NAM-CSSTC) have established cooperation which was marked with the signing of Memorandum of Agreement on Wednesday (27/3).
The agreement is on the contribution from the two parties related to ASTECHNOVA 2019 international conference that this year raises the theme Energy Innovations and Sustainable Environment.
The conference is an international event conducted by Nuclear and Physics Engineering Department UGM which already began in 2015. This year it will run from 30-31 October 2019 in Yogyakarta with an additional field trip to UGM technology downstreaming location as well as Wanagama forest.
Delegates from NAM-CSSTC included Director Ronny Prasetyo Yuliantoro, NAM-CSSTC Ambassador, Diar Nurbintoro, and Assistant Director for Program, Niken Supraba.
The delegates accompanied by lecturers Dwi Joko Suroso, S.T., M.Eng and Yakub Fahim L., S.T., M.Eng visited Centre for Agritechnology Studies (PIAT) UGM to see the downstreaming of technology in food, energy, and biology.
PIAT director and vice-director, Dr. Taryono and Dr. Chandra accompanied them at PIAT to see firsthand the technology for superior breeding, cages, biogas, and waste recycling. "The visit to PIAT is a step forward to assessing cooperation between NAM-CSSTC and UGM," said Taryono.