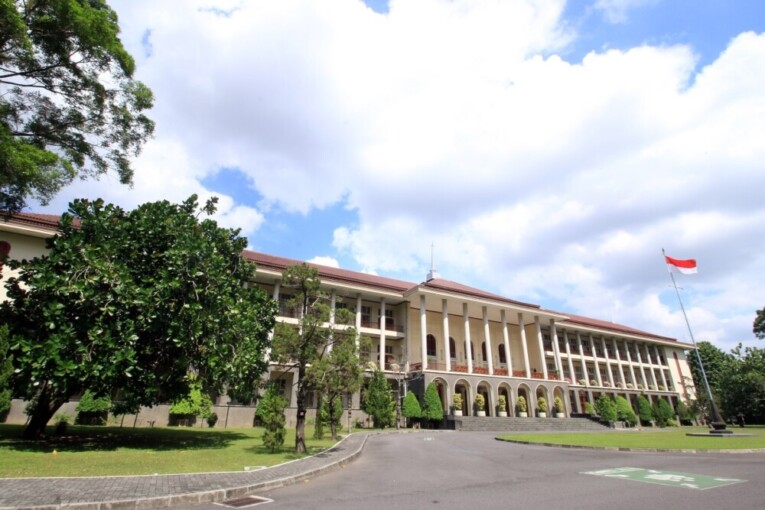 UGM has earned an excellent recognition from Times Higher Education (THE) in London that released University Impact Ranking 2019 on Thursday (4/4). It lists world universities based on their impact to the wider community based on 11 of 17 indicators of the United Nations' Sustainability Development Goals (SDGs).
UGM gets into World 50 for Decent Work and Economic Growth indicator. UGM also ranks among World 70 in Gender Equality indicator. For overall indicators, UGM ranks between 101-200th.
Dr. Hatma Suryatmojo, S.Hut., M.Si., Head of UGM Centre of Academic Innovation and Studies, welcomed the news, saying this represented the full picture of UGM performance in 2018.
Hatma said the survey was different from other surveys which only assessed the amount of work done by universities in one year. THE survey assessed the impact of that work.
He explained the survey had been done randomly by looking at anyone who had links with UGM directly or indirectly, which means not just active academicians but also UGM partners and alumni as well. He said the ranking was a world recognition of UGM quality.
"The world recognition is important to a university because this will make their existence more visible in the world. With good ranking comes strategic partners that will improve university quality," he said on Sunday (7/4).
But he warned UGM not to get satisfied after the award. He said there were still shortcomings in terms of information gathering. He asked stakeholders, alumni, and partners to collaborate for further steps.
"I hope data integration from UGM units to be improved and academic community to encourage improvements of each indicator," he said. Without this collaboration, he viewed, UGM would not earn better achievements. In 2019, THE will use all 17 indicators of the SDGs which calls for better preparations.