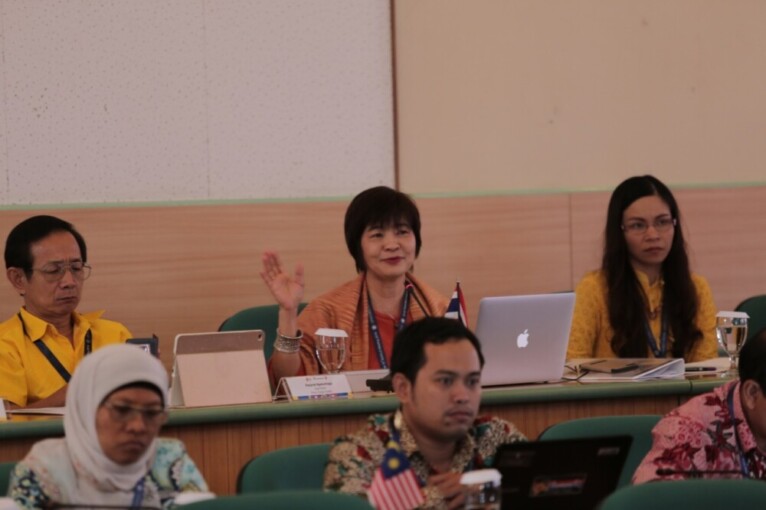 UGM hosts the 15th AUNILO Meeting from 5-8 August 2019. The theme of the event is Enhancing Roles of AUN Libraries in Supporting Education 4.0: Opportunities and Challenges.
As many as 31 delegates from 22 institutions in 7 countries joined the event that opened on Monday (5/8) in Multimedia Room UGM. Head of UGM Library, Dra. Nawang Purwanti, M.Lib., welcomed the participants.
ASEAN University Networks Inter Library Online (AUNILO) is an initiative of ASEAN University Network (AUN) to encourage the use of information technology and communication in education through information networks.
AUNILO ia a sustainable attempt to increase information networks among universities through cooperation in digital academic resources. "AUNILO is an important part to achieve the long term goal of AUN to build a virtual university," said Dr. Chito N. Angeles, Acting Chairperson of the AUNILO Secretariat.
He said technology developments brought challenges to librarians, therefore, this forum was important to take strategic steps in library management and librarian capacity development, particularly to supporting Education 4.0.
Rector of UGM, Prof. Ir. Panut Mulyono, M.Eng., D.Eng., IPU., said Industry 4.0 had disrupted all institutions, including universities.
"Apart from the need to produce human resources that are technology and digital savvy, universities are also demanded to formulate new strategies regarding teaching methods that engage the use of new technologies," he said.
He mentioned that the university library was one of the main supports that facilitate academic community to do research and education. Hence, universities need to give more opportunities regarding human resource development in library management.
The institutions that join AUNILO include Universiti Brunei Darussalam, Royal University of Law and Economics Phnom Penh (Cambodia), National University of Laos, Universiti Malaya (Malaysia), University of Yangon (Myanmar), De La Salle University (Philippines), Chulalongkorn University (Thailand), and Vietnam National University.