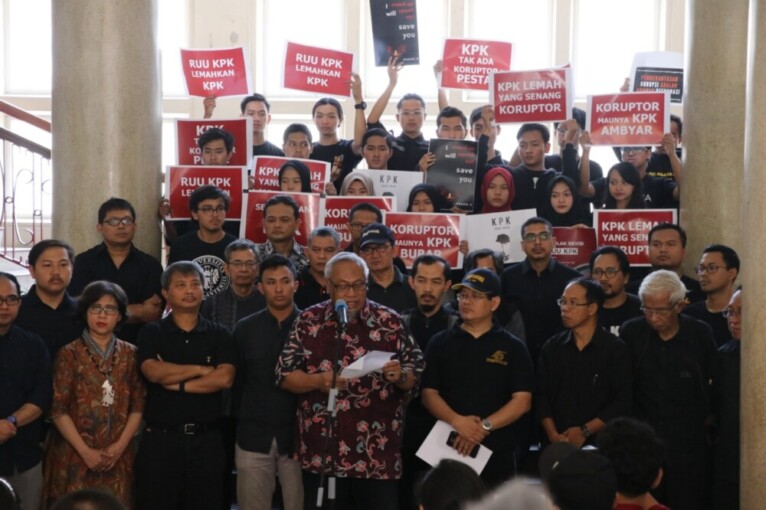 Faculty of Animal Sciences UGM has given free lectures batch 4 for farmers starting on Friday (13/9) at the Faculty.
The Dean, Prof. Dr. Ir. Ali Agus, DAA, DEA, IPU., said the free lecture was a dissemination of farming good practices.
"People's enthusiasm to gather information in farming technology was pretty high, hence we need to give a free lecture to them," he said.
Ali Agus said farmers, breeders, and would-be farmers and breeders felt the need to get information and update on animal husbandry sciences from credible institutions such as Faculty of Animal Sciences. Moreover, the rural people thought that animal husbandry can be a source of earning that can be done for a relatively short time through simple ways.
"So, we provide a forum to share which will later be followed up. This has been proven by the fact that the participants from the first and second batch have formed a cooperative for farmers, who would become our partners in the future," he said.
The free lecture is an important part of the community service project by providing sciences to the community. The lecture is a form of the service taken by the Faculty to educate and improve the capacity of farmers and breeders.
Vice- Dean Ir. Bambang Suwignyo, S.Pt, MP, Ph.D, IPM, said the lecture participants did not only come from Yogyakarta, but also cities like Jakarta, Lampung, Ngawi, Pasuruan, and West Java.
Director of the Faculty's Centre for Animal Husbandry Development, Dr. Ir. Sigit Bintara, M.Si, IPM, said the applicants to the event reached as many as 1,568 people, but there were only 250-300 seats available in each batch.
Meanwhile, Fuady (32 th), participant from Bantul, said he earned basic sciences on slaughter cattle, particularly goat and lamb. He said he joined the lecture because he wanted to gain information from a credible source.