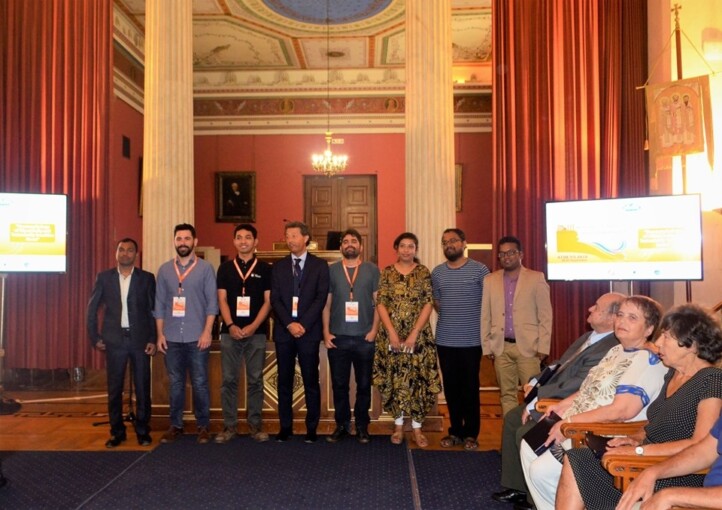 A geography lecturer from Universitas Gadjah Mada (UGM), Dr. Bachtiar Wahyu Mutaqin, M.Kel., has earned an international award, Young Geomorphologist Grants Award 2019 from International Association of Geomorphology (IAG) during the Regional Conference on Geomorphology event in Athens, Greece that ran from 19-21 September 2019.
"This award is the second after the first one back in 2017 we earned in India," said Bachtiar on Friday (20/9).
Young Geomorphologists Grants Award is an award presented to young geomorphologists under 35 years old from around the world as an appreciation of their academic achievements in geomorphology.
Based on the selection conducted by the Executive Committee of IAG on 42 candidates from 17 countries, Bachtiar got through the selection along with 7 other geomorphologists.
Following this achievement, Bachtiar is granted an opportunity to take an intensive training given by the IAG in collaboration with European Geosciences Union (EGU) on the theme, Coastal Geomorphology of Climatically and Tectonically Sensitive Areas, lasting from 22-27 September 2019 at Harokopio University and Hellenic Center for Marine Research (HCMR).
Bachtiar who is Secretary at the UGM's Centre for Marine Resource and Technology Studies said the success was credited to the Centre, Faculty of Geography UGM, and BPP-UGM.