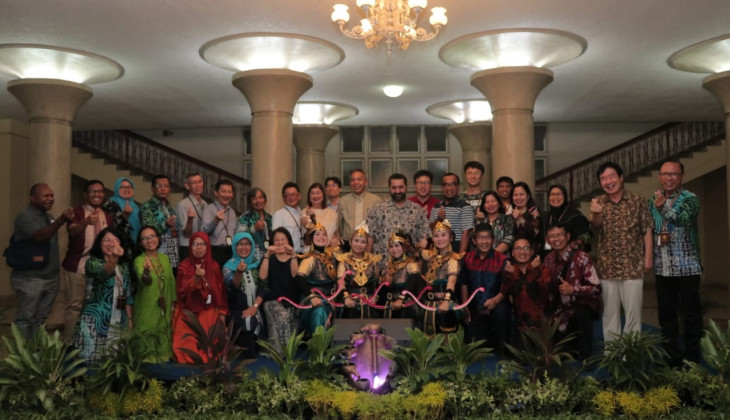 Faculty of Animal Sciences UGM hosts the 8th Southeast Asian Network of Animal Science (SEANAS) Meeting and Symposium from 23-24 September 2019. Along with the International Seminar on Tropical Animal Production (ISTAP) 2019, this is an annual forum for deans of faculties that run Animal Sciences study programme in South East Asia.
The forum established in 2009 aims at helping develop animal sciences education in ASEAN in terms of curriculum, graduate studies, student and staff exchange, research, publication, training, continuing education and community education.
Prof. Dr. Ir. Ali Agus, DAA., DEA., IPU, Dean of Faculty of Animal Sciences UGM, said the running of ISTAP and SEANAS was a form of contribution from the Faculty to enhance the position of UGM as a Word Class University in the world. "This is a contribution from us amidst the Faculty's 50th anniversary," he said in a Farewell Dinner thrown on Tuesday (24/9) evening at Balairung UGM.
Ali Agus said the event was also to strengthen the cultural diplomacy of Yogyakarta with the SEANAS participants being introduced to various traditional cultures of Jogja which included visits to cultural heritage sites.
"The location of the events at UGM and Yogyakarta has its own historical value. Yogyakarta is the last defence city getting free from colonialism. While UGM is the first national university established in Indonesia. The current President of Indonesia is also an alumnus of the Faculty of Forestry in this university," he said.
Ali Agus further extended his appreciation for having been trusted to host the annual event. "I hope this meeting can benefit each participating university," he concluded.