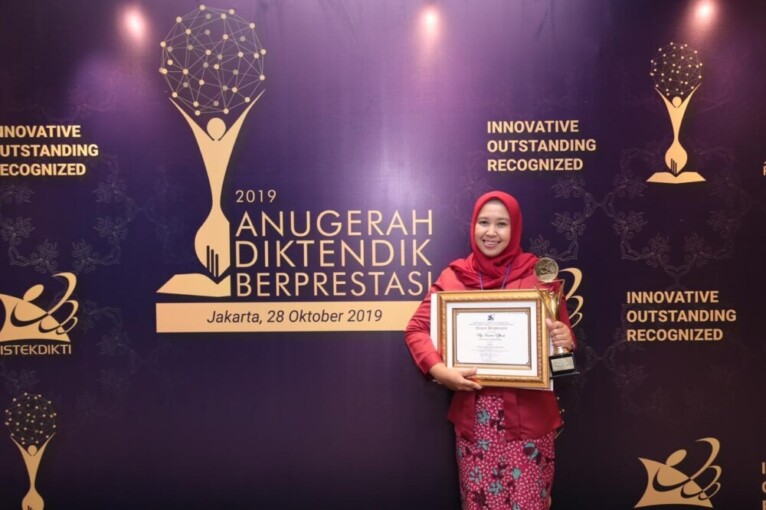 Muhammad Fahmi Husaen (22) has earned an award for Outstanding People with Different Abilities during the Youth Award 2019 presented by Youth and Sports Ministry on Monday evening (28/10) in Jakarta Concert Hall iNews Tower.
The Computer and Information System student of Universitas Gadjah Mada earned the award along with other young people from across Indonesia. There were several categories given in the event, such as Pioneer Youth, Outstanding Youth with International Achievement, Outstanding People with Different Abilities, and Outstanding Youth 2019.
"I would like to extend my utmost gratitude to the Youth and Sports Ministry for their appreciation and also UGM for their continued support," he said when contacted on Wednesday (30/10).
Fahmi said the award was one to appreciate people that have made national and international achievements in certain areas. It was expected to motivate the Indonesian youth to continue making creation, innovation, and achievement.
The son of Anik Marwati and Murtandlo is known as a person with good achievements. Even with physical limitations due to Duchne Muscular Distropy (DMD) that made him unable to walk since grade 4, he continued to make achievement by winning national and international competitions. These include Special Mention Indonesia ICT Award 2013, silver medal in National Science for Inclusive Scientific Work 2015, Finalist of Toyota Eco Youth 2016, Top 5 in Design Muscle Car Indonesia Electric Car Design Contest 2018, nomination for Samsung Global Startup Acceleration Program 2018, gold medal in 31st National Student Scientific Week 2018 in Presentation and Poster category, and Delegate of Vocational School UGM in the International Seminar of Technology Sustainability 2018.
Next, he earned a silver medal in Seoul International Invention Fair 2018, Special Award from King Abdul Aziz University in Seoul International Invention Fair 2018, and UGM Outstanding and Favourite Student 2019.
That list of awards has proven that limitation has not hampered someone to make innovation, creation, and achievement. Fahmi hoped those could also inspire other young people, particularly one with disabilities, to make achievement and be more active in their work.