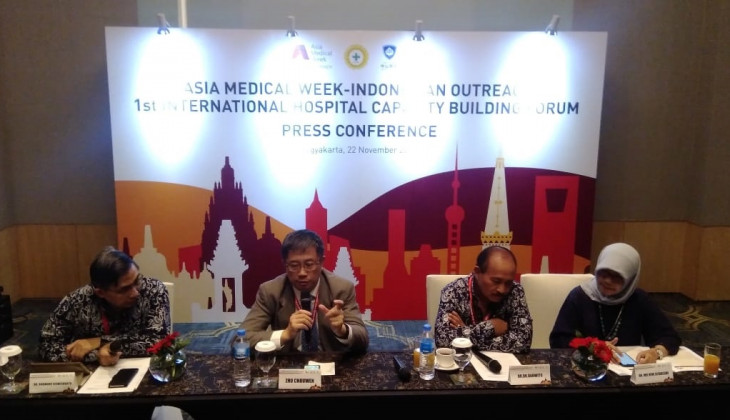 Academic Hospital UGM in collaboration with Faculty of Medicine, Public Health, and Nursing UGM, and Zhongshan Hospital, China, organised Asia Medical Week-Indonesian Outreach: 1st International Hospital Capacity Building Forum on Friday (22/11) in Hotel Tentrem, Yogyakarta.
Event chairman, dr. Rukmono Siswihanto, M.Kes., Sp.OG (K), said the forum became a collaboration space for all hospitals in Indonesia and Asia. He said the main problems facing hospitals in the world were imbalances in health services, access, and quality.
"The impact of the problems is the bigger burden that charges the society in getting treatment in hospital," he said.
Rukmono said in the era of technology this should have been resolved. Hence, through this forum hospitals, universities, and regional governments can share ways to do it. "Particularly in terms of the development of human resource, health service, and research in technology," he said.
Similarly, Dr. Zhu Chouwen, Vice-President of Zhongshan Hospital, said such events had been held in China. He said the same problems also happened there. But he emphasised that this event was conducted on the awareness of hospital social responsibility.
"Now the needs of patients are getting more diverse. So, hospital resources will always be lacking. To meet those needs, collaboration is required from all stakeholders in all Asia. Developments also need to be made not just in clinical research but also management," he said.