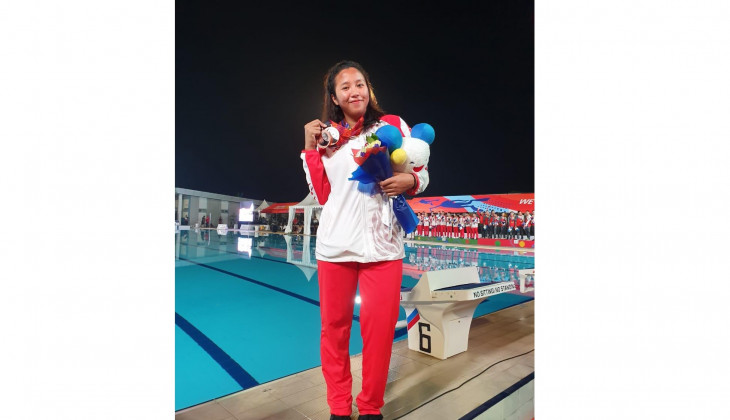 Members of student diving unit of Universitas Gadjah Mada (UGM) have won two 2 bronze medals in SEA Games 2019, running in the Philippines early December last year.
Aulia Romadhona Effendi that joined the Indonesian national underwater hockey team had earned two bronze medals for the country in the 6x6 women's and 4x4 women's category.
"I'm proud to have contributed the two medals to Indonesia," said the Philosophy student of UGM on Thursday (2/1).
The total medals earned from the underwater hockey for the team were 1 silver and 3 bronze medals. The others were from 6x6 men's and 4x4 women's category. Aulia said the national team of underwater hockey sent 12 male and 12 female athletes to the SEA Games 2019. They were all selected athletes who had been prepared specially in the national training centre since May 2019.
Since May 2019 the athletes who were dispersed in their own regions across Indonesia had been given training programme. Then the training in Jakarta started in September. They were also doing sparring exercises with teams from Singapore and Malaysia.
"The hard work of the team for months finally paid off which is a pride for Indonesia in Southeast Asia,"she said. (Humas UGM/Marwati)